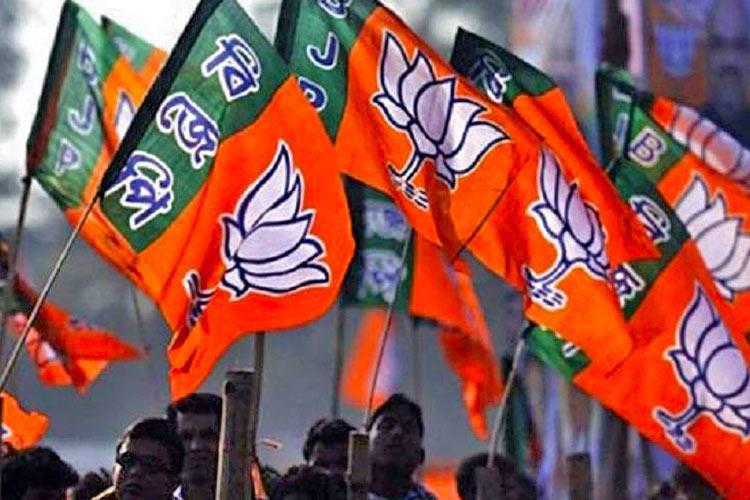 Srinagar, Jan 15: BJP's Kashmir Unit on Saturday urged political parties not to politicise the Kashmir Press Club (KPC) issue for their vested interests and urged Luitenent Governor Manoj Sinha to intervene in the matter.
In a statement, Party's Media In-charge and youth leader Manzoor Bhat termed politicising of KPC issue by National Conference and PDP as a grave concern.
"It is unfortunate that our so called political parties are adding fuel to fire by issuing misleading statements rather than finding a solution to the issue of journalists," he said.
Bhat said there has been some issue between two bodies of journalists at KPC. There are allegations and counter allegations between two groups. To verify the same, an independent body should probe the issue and get it resolved," he said.
The youth leader said they are the same journalists who reported from Kashmir during every regime, but our NC and PDP leaders are adding fuel to the tussle between two groups.
" We appeal to LG administration to take cognigence of the issue and find the reality in the issue. Whether newly formed interim body should be elected or not. These things should be cleared for the larger interest of the KPC," he said.
Bhat said if any among two groups claim to have a majority, then they should come forward and prove the same.
"BJP is not in support of politicising the issue of fourth pillar of democracy that has more responsibilities and get issues resolved on priority basis," he said.
Reacting to over to Omar Abdullah statement that are " government sponsored" Bhat said they are not supporting any group but they are same journalists who were reporting at ground at during Omar Abdullah's and Mehbooba Mufti's time.
"Kashmir is conflict zone and rising life of any Journalist is a big crime. Issue should not be politicised rather than getting it resolved," he said.
Bhat said both Omar and Mehbooba are acting as minors and indirectly defaming journalism in Kashmir.
The youth leader said those leaders who are nowhere in public are trying to get sympathy out of the issue.
"We again urge LG administration to intervene in the matter, so that issue can be resolved without any further delay," he added.