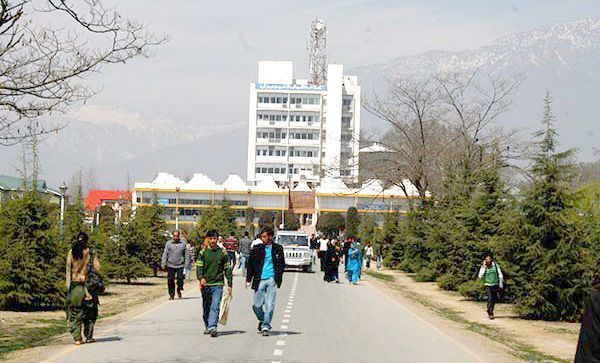 Srinagar, Dec 27: After a delay of over 4 months, Kashmir University (KU) has invited applications for the post of the Vice Chancellor of the university.
While the Jammu University had issued a notification already in this regard, the notification was awaited from the KU administration.
As per the KU notification, the new VC to be appointed for the university should be the Principal Executive and Academic Officer of the university.
"Consequent upon the nomination of the Search Committee for the appointment of Vice-Chancellor for KU, applications are invited from eligible distinguished academicians with the following credentials for the consideration of the search committee," reads the notice issued by Registrar Kashmir University.
The notification as per Kashmir News Trust reads that the eligible candidate should be a person of the highest level of academic credentials, administrative competence, integrity, morals, and institutional commitment.
"A person possessing high level of academic credentials, administrative competence, integrity, morals and institutional commitment."
"A distinguished academician, with a minimum of 10 years of experience as Professor in a University or ten years of experience in a reputed research and/
or academic administrative organization with proof of having demonstrated academic leadership."
"Not more than 65 years of age as on the closing date of receipt of applications as indicated in the advertisement."
The notification informs that the post carries a pay of Rs. Rs.2,10,000(fixed) per month with other usual
allowances. The terms and conditions of the services will be those as prescribed in the Act, Statues and Regulations of the University amended from time to time."
Pertinently, the tenure of the present VC Kashmir University Prof Talat had ended on 7 August this year and he has even crossed the age limit of 65 years. knt