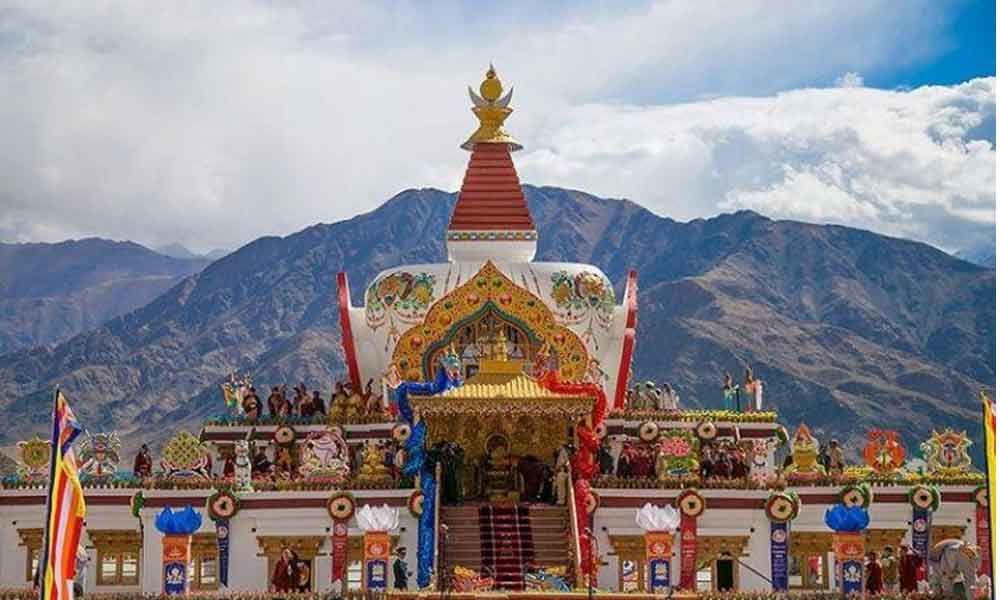 Srinagar, Dec 27: Two years after becoming Union Territory, the cold desert Ladakh continues to be vocal and concerned about the constitutional safeguard and statehood of the region following the "threat" of losing its rich cultural and traditional identity.
Ladakh which was separated from the erstwhile state of Jammu and Kashmir and became a Union Territory (UT) was welcomed by people, especially in Buddhist-dominated Leh in August 2019.
However, a year later with the 6th General Autonomous Hill Development Council elections, an amalgam of different political, student, religious, and other groups united and raised the demand of 6th schedule in Leh and called for a complete poll boycott. The call evoked a huge response from the people.
Taking the situation into consideration, the Ministry of Home Affairs (MHA) invited Apex Body Leh for talks and assured that their demands will be addressed. Later, a joint group named Kargil Democratic Alliance (KDA) was formed in Muslim dominated Kargil district which after raising its demands was also called for talks by New Delhi.
A joint committee was formed by the Government of India and the Minister of State (MoS) in the MHA to look into the demands and possibilities of regions inclusion under constitutional safeguard.
Both the premier groups of the region joined hands and held multiple meetings with all the stakeholders and chalked out four-point joint demands which include statehood, job policy, constitutional, and land safeguard beside two separate Member Parliament (LS/RS) seats for twin districts.
Expressing their dissatisfaction over the non-fulfillment of promises, the agitated leaders of the region, said that the government of India and the union territory administration has led down the aspirations of the people of Ladakh and the assurances made two years back are yet to take any shape while the educated unemployed youth are worst sufferers.
Jigmet Paljor student activist from Leh who is also part of Apex Body said that people especially youth were happy with UT status since employment was assured and many other promises were made but to date nothing much has been done in this regard.
"Looking at the overall situation. The students are disappointed since no promises have been fulfilled and no recruitment has taken place given the resident certificate issue," Jigmet said.
Murtaza Ali who represents the Students Educational Movement of Kargil (SEMOK) said that these two years will be written in history as the worst days of every student's life.
"It will be written in history as to how students suffered in these two years since nothing other than dreams were shown to us which is evident from non seriousness of administration related to unemployment leading to depression and anxiety among unemployed youth," Murtaza said.
He claimed that around 90 per cent of the population of the region entirely depends on government jobs only and there is no other major source.
Tundup, president of All Ladakh Youth Unemployed Association said that the major issue the region presently is facing is unemployment since it has been more than two years and no local recruitment has taken place.
"We have held demonstrations demanding a recruitment process but to no avail. The unemployed youth have suffered a lot," Tundup said.
Chering Dorjay former Minister and the founder of Apex Body said that people are not happy which is leading to the agitation.
"People were excited at UT status but everyone is discouraged. We are hopeful of the recruitment process which will be only for the domicile of Ladakh. Assurance and promises made earlier have not been fulfilled," the former minister said.
He said that we have been demanding the 6th schedule for the constitutional safeguard of the region but MHA is taking time in inviting Apex Body and KDA for talks in New Delhi—kno