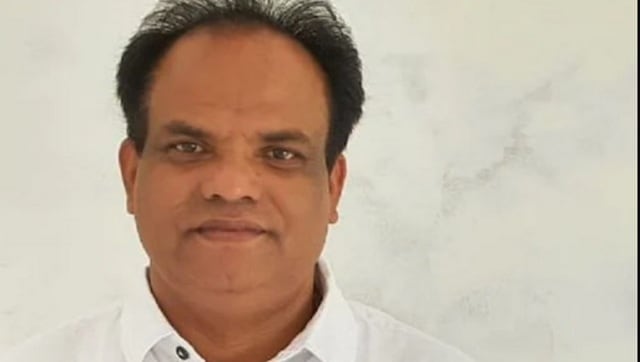 Kupwara, Sep 13: The Government of India Monday said that there is a lack of awareness and training in Kashmir about different centrally sponsored schemes while the valley also lagged behind on the development front.
The Minister of State (MoS) in the Ministry of Minority Affairs Jhon Barla, who is on two-day visit to the border district of Kupwara. Barla arrived on Monday morning and met different delegations and the elected public representatives in particular and held an official review meeting in presence of the top administrative and security officials.
Talking to reporters on the side-lines of the visit the Minister of State (MoS) in the Ministry of Minority Affairs said that the ministers have arrived in Jammu and Kashmir on the directions of Prime Minister Narendra Modi to take stock of the things and something like this is happening for the very first time.
He said that the three-tier system has also come into existence in Jammu and Kashmir.
"I met the DDC members and other elected representatives who apprised about the problems faced by the native people here", he said. "There are a lot of problems including the educational, developmental and others."
He said that peace is prevailing after 75 years but it may take some time to get things done like the development and prosperity but "we are on it that is why we are here on directions of Prime Minister Narendra Modi."
The MoS said that a lot of problems are faced by the people here like canals, water, education, and the issues will be discussed and accordingly, under different schemes available with the Minority Ministry all these concerns faced by them will be resolved at the earliest.
"People are also not well aware of the schemes available with the central government including that of the Minority Ministry and these benefits must reach every household," the MoS said.
About the situation, the MoS said that the overall situation has improved in the last one year and that's why things will take some time but the government is committed to ensuring everyone is benefitted from the schemes available.
He assured that all the schemes will reach every individual and the same will be advertised everywhere so that no one is left.
The MoS also said that there is a lack of awareness in the Kashmir valley about the schemes of the Minority Ministry.
He further informed that he will again come to Kashmir valley along with the Minority Affairs team to eliminate the suffering faced by people and ensure they're benefitted under different schemes.
About the lack of awareness, he said: "We will be imparting training here as well since there is a lack of awareness. The team will arrive in the next one month or more."
Besides, he assured that all the issues raised will be discussed with the concerned ministers for early redressal. kno