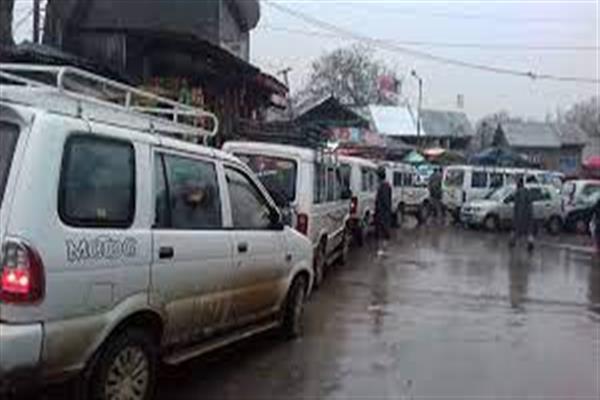 Rajouri, July 26: Residents of various areas of Rajouri district have accused Public transport operators of overcharging of fares from the passengers on different routes in the district. 
Locals said that the drivers in Rajouri are continuously charging extra fare from passengers who travels on different routes like Rajouri Thanamandi , Kotranka Rajouri , Kalakote Rajouri and Darhal Rajouri route in Rajouri district.
Many Passengers expressed their anger against administration on their failure in controlling of extra charging of fare.
Naveed a commuter who was traveling from Rajouri to kotranka said that Kotranka to Rajouri is only 40 kms distance and drivers of tempo traveler are charging 150 rupees of fair from passengers and this is an open loot of poor people's.
He said that the drivers do not abide by the rate list, some passengers alleged drivers don't follow government revised rates and overcharge the passengers.
When contacted ARTO Rajouri said that we continuously challaning overloaded vehicles and also challaning those who are charging extra fare from passengers ,we have not sufficient staff but we are trying our best to solve this problem .
Moreover he also said that they have asked DSP Traffic Police to take strict action and challan those who are charging extra fare.
"Pessengers must cooperate with ARTO, in many cases we have seen that passengers were protecting driver's by not telling the truth about fare that they had paid to driver he added. kns