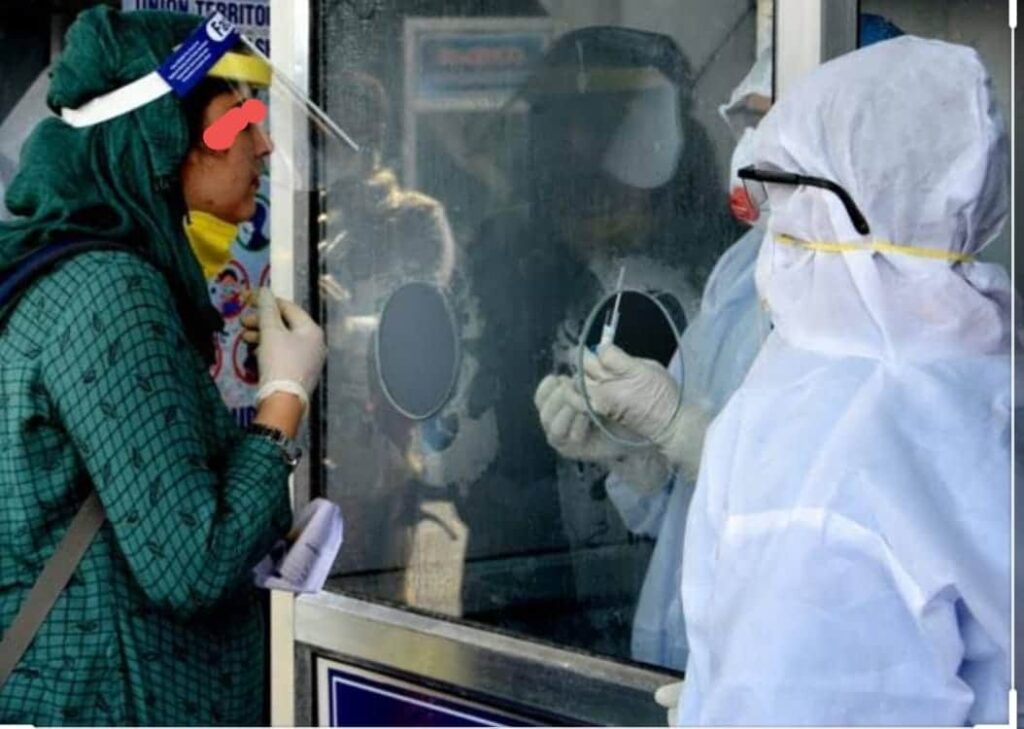 Srinagar, July 2: Jammu and Kashmir reported 331 fresh covid-19 cases while six more people succumbed to the virus in the last 24 hours, officials said on Friday.
They said 77 of the fresh cases were reported from Jammu Division and 254 from Kashmir Valley, taking the total count to 316291.
Regarding the deaths, they said five were reported from Jammu division and one from Kashmir Valley, taking the fatality count to 4333.
Providing the district-wide details, the officials said that Srinagar reported 78 cases, Baramulla 27, Budgam 29, Pulwama 27, Kupwara 18, Anantnag 26, Bandipora 6, Ganderbal 19, Kulgam 22, Shopian 2, Jammu 12, Udhampur 7, Rajouri 7, Doda 13, Kathua 5, Samba 3, Kishtwar 8, Poonch 4, Ramban 13 and Reasi 5.
Moreover, they said, 437 more COVID-19 patients have recovered in the last 24 hours—158 from Jammu Division and 279 from Kashmir. So far 307749 patients have recovered, leaving active cases at 4209—1832 in Jammu and 2377 in Kashmir.
There was no new confirmed case of mucormycosis (black fungus) reported today and thus the cumulative number of confirmed cases remained 29 in J&K.
A number of fresh covid-19 cases were confirmed at diagnostic labouratory of GMC Anantnag and include male (28) from Shah Mohalla, female (25) from K B Pora, male (60) from Jadipora, male (45) from Qaimoh, female (70) from Achabal, male (33) from Trahpoo, female (50) from Tailwani, female (25) from Brakpora, male (48) from Khiram Durpora, male (35) from Kehribal, male (18) from Kulgam, female (22) from Chowgam Chittergull, female (24) from Chittergull, female (29) from Chakipora Chittergull, male (45) male Khawapora Chittergull, female (20) from Cherpora Chittergull, male (33) from Verinag Dooru, female (38) from Reshipora Kapran, male (40) from Nowpora Dooru, male (20) from Nowgam Verinag, female (32) from Fatehpora Larkipora, three males (19, 53, 12) from Achabal, female (55) from Banihal, male (26) from Mustafa Abad Srg, female (60) from Sallar Ang, male (40) from Matipora Chittergull, female (25) from Khanabal, male (45) from M Pora, two males (25, 35) from Parigam, female (30) from HS Bugh and male (25) from Seer Hamadan.