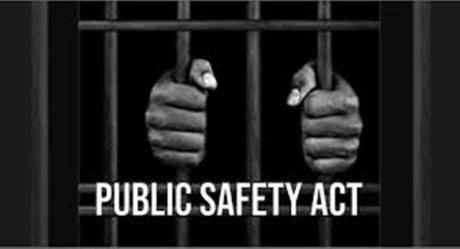 Srinagar, June 28: Jammu and Kashmir High Court on Monday quashed detention order under Public Safety Act (PSA) against three detainees and ordered their release from custody "forthwith".  
A bench of Justice Ali Mohammad Magrey quashed the detection orders against Assadullah
Bhat of Dadsara Tral district Pulwama (at present Chattabal Srinagar), Majid Ahmad Bhat of Karimabad Tehsil Pulwama and Javaid Ahmad Bhat of Khanu Babagund in Kralgund Kupwara.
Majid and Assadullah were booked under PSA on the orders by District Magistrate Pulwama on 9 and 11 November 2020 respectively while Javaid was detained under the legislation on the orders by District Magistrate Kupwara on 19 October 2019.
All of them had challenged the detention orders among other grounds on non-communication of the ground of detention.
"So far as the ground taken i.e non communication of the grounds of detention is concerned, perusal of file reveals, that there is nothing to show or suggest that the grounds of detention couched in English language were explained to the (detainees) in a language understood by him, as there is no material to that effect on record," the court said.
Subsequently, the court quashed the detention order against all three of them with the direction to release them forthwith.