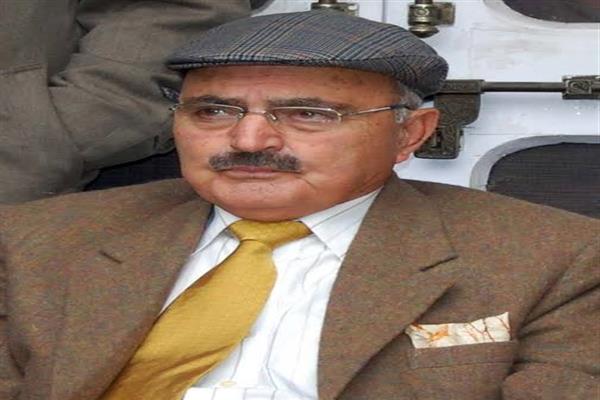 Srinagar, 18 June: The Jammu and Kashmir National Conference on Friday welcomed approval of fresh visas for diplomatic missions of officers by India and Pakistan hoping the warming up of the relations between the two neighboring countries does not remain susceptible to derailment propelled by domestic political agendas.
A new diplomatic outreach between India and Pakistan is a welcome step; the way both the neighboring countries are moving forward towards resumption of normal ties is very gratifying, said the Party Additional General Secretary Dr. Sheikh Mustafa Kamal.
"Both the countries have chosen to approve fresh visas for the diplomatic missions officials, we welcome the move wholeheartedly, hoping that the fresh outreach does not become victim of the narrow political bellicosity, erratic and isolationist policies of the hawkish elements in both the neighboring countries," he said.
"India and Pakistan are not doomed to live in hatred, hostility and tension.  Sincerity and good intentions hold the key towards fostering a new era of peace between the two neighbors. It requires willingness to overcome the mutual mistrust built for a long time. One can only hope that the renewed warming up of the relations between India and Pakistan is not fizzled out. The road towards long  lasting friendship and greater association is very tough although not impossible, most of the times  such outreaches have proven short-lived  by becoming a causality of enormity of the task, lack of willingness and violence. I hope this renewed engagement doesn't turn out to be a short lived flutter but a  lasting feature between the two neighbors, " he said.
"The hostilities between the two neighboring nations have also halted the entire sub continent from unlocking its full potential. The animosities have also dragged the entire region, especially J&K into poverty, underdevelopment, and conflict.  Mostly the consequences were born by the people of J&k in terms of loss of human lives and widespread instability. I hope the renewed outreach acts as a stepping stone to greater improving ties and fostering brotherly relations between the two neighbors. I also expect both the countries to take some J&K centric measures as well," he said.
Calling for course correction vis-à-vis J&k, Dr. Kamal said that the August 5 measures and the successive notifications from New Delhi with regards to JK have not been consistent with the democratic values of the country. The measures, he said have not borne anticipated results as was promised by the GOI while rescinding the constitutional position of the state. On the contrary, the August 5 measures and successive notifications have steadily steeped the region into bureaucratic Raj, giving the administration unbridled powers. The post August 5 era has conversely plumped the entire region into an abyss of instability, underdevelopment, unaccountability, job losses, soaring unemployment and oppressive Bureaucratic Raj," he said.