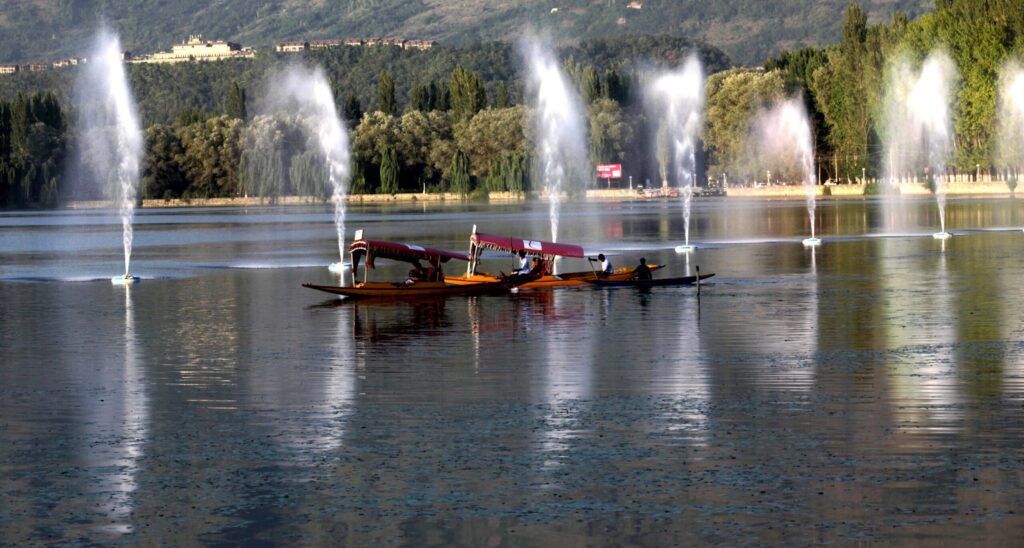 Srinagar, Jun 08: The most parts of Jammu and Kashmir including Srinagar, the summer capital of the Union Territory recorded the hottest day of the season on Tuesday while as the weatherman predicted no end to the scorching heat till June 11 (Friday).
According to sources the twin capitals of J&K including Jammu and Srinagar recorded the season's hottest day at 42.5 and 34.3 degrees Celsius respectively today.
Officials in the Meteorological department said that the temperature witnessed an increase across Jammu and Kashmir and most parts of the Union Territory recorded the hottest day of the season today.
Deputy Director MeT, Mukhtar Ahmad said that the prevalent weather conditions would continue till June 11 following which there is a possibility of light rainfall till June 13.
Meanwhile, Jammu districts also recorded the hottest day of the season today.
The winter capital of Jammu and Kashmir on Tuesday recorded the season's hottest day at maximum 42 degree Celsius.
After recording 42.5 degrees Celsius today, the weatherman added that hot and humid temperatures remain for the next two to three days in Jammu.
"Maximum temperature was 42.5 degrees Celsius in Jammu today which is the highest recorded this year so far," said Dr Mahendra Singh, senior scientist, Agro-met division, Sher-e-Kashmir University of Agricultural Sciences and Technology of Jammu (SKAUST-J).
"There would be respite from the present hot weather conditions in Jammu only after June 11 (Thursday) as we are expecting rain after 48-72 hours."
He said due to hot and humid temperature the low pressure was created in the atmosphere and clouds would form with the help of moisture from snowy peaks. Dr Singh added that low pressure will cause localized rains in the Jammu subcontinent in next 48-72 hours giving respite to people from the hot waves.
The weatherman also predicted for the next two days the temperature would go up due to clear sky and less chances of rainfall.
The scientist of Agro-met division, SKAUST-J also advised farmers, who are planting saplings of paddy to give enough water to the dry soil in the evening so it contains moisture.
He also advised them to keep their animals like cows, buffalo and others properly hydrated and clean. kno