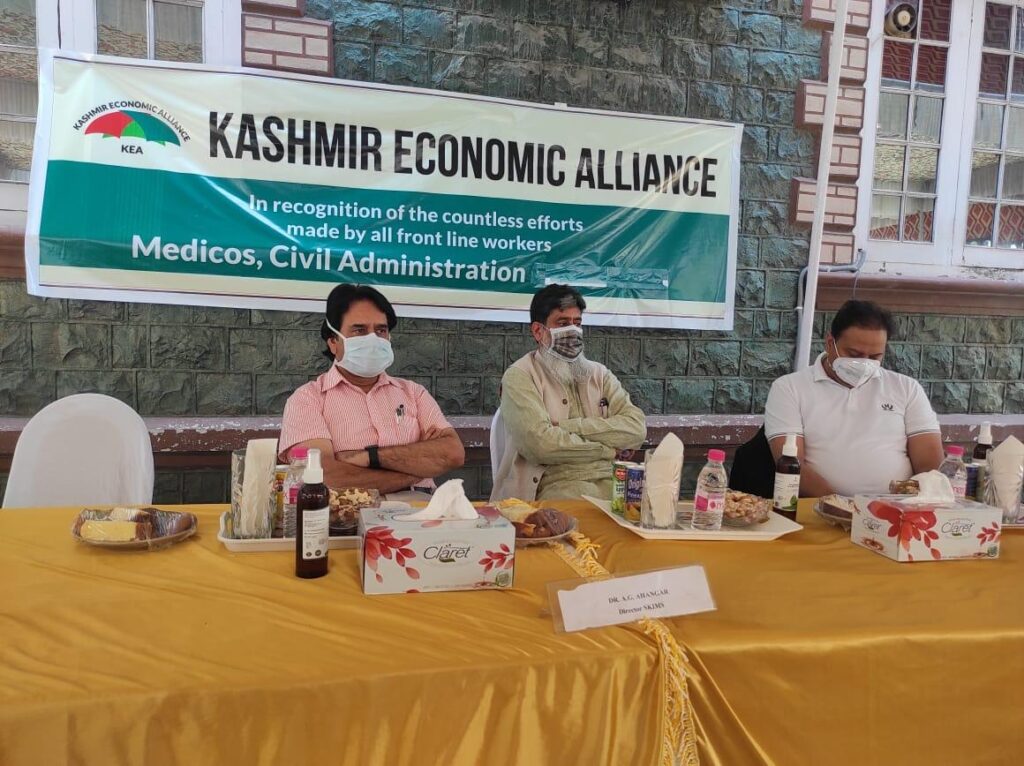 Handwara June 1: Kashmir Economic Alliance chairman Muhammad Yaseen Khan on Tuesday said that a single day shutdown costs Rs 150 crore loss to Kashmir economy. 
He said this during his visit to fire victims of Handwara who day before lost their vegetable carts to fire at Handwara Vegetable Market,
Yaseen said KEA has sympathy with fire victims of Handwara and will try to provide every possible support to rehabilitate them again.
KEA Chairman said, it is their responsibility to reach out to everyone who suffers any loss due to fire or other. "We stand should to shoulder with our trader's community," he said.
He also said that the business community during the lockdown phase has suffered significant loss.
To a question, he said that Yasin said that government has to find some way to keep business going as Medical experts say Covid infection will live with us for long and to find a way to ensure no trader suffers.
"Hopeful this vegetable market will be abuzz soon with activities and all the owners will be back since our efforts are underway to mediate with the administration and possible help even from our side as well," he said.
"We held a series of meetings with the administration and expect the outcome in a day or two but this Covid situation is challenging since there is no control on the regular spike of cases", he said.
He requested, shopkeepers, transporters and people to follow the covid SoP in letter and spirit as Govt has decided to relax restrictions. kns