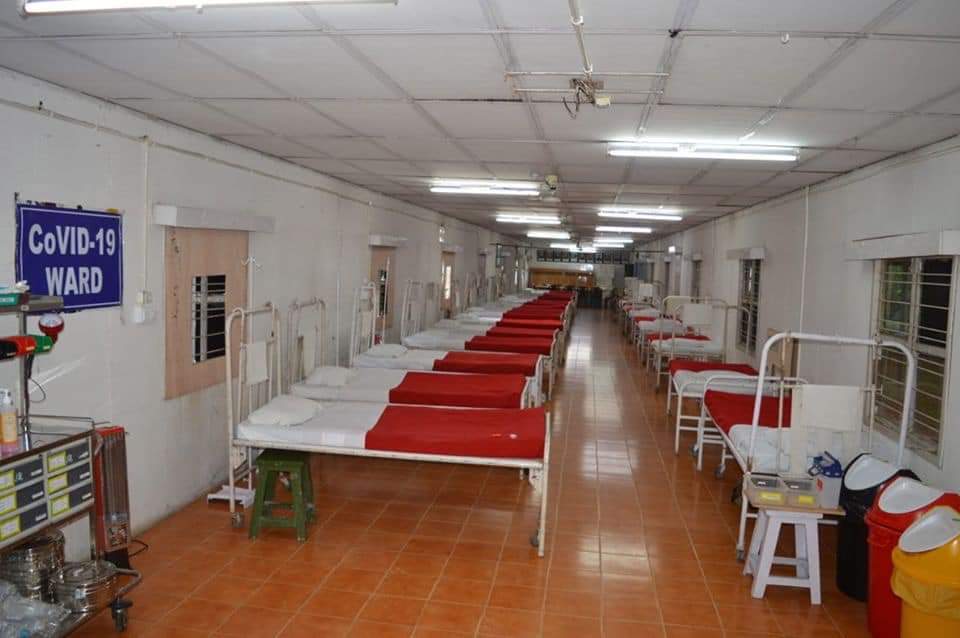 Srinagar, April 13: Jammu and Kashmir reported 1269 fresh covid-19 cases in the last 24 hours, the highest daily count this year, taking the overall infection tally to 140650, officials said on Tuesday.
There were also three deaths reported during the time—two from Jammu division and one from Kashmir Valley, they said.
So far 2037 people have succumbed to the virus— 754 in Jammu and 1283 in Kashmir.582 cases were confirmed from Jammu Division and 687 from Kashmir Valley, the officials said.
Providing district wise details, they said, Srinagar reported 423 cases, Baramulla 98, Budgam 42, Pulwama 28, Kupwara 24, Anantnag 29, Bandipora 12, Ganderbal 15, Kulgam 9, Shopian 7, Jammu 191, Udhampur 265, Rajouri 17, Doda 2, Kathua 26, Samba 11, Kishtwar 0, Poonch 6, Ramban 2 and Reasi 62.
Moreover, they said, 493 more COVID-19 patients have recovered—101 from Jammu Division and 392 from Kashmir Division. There are 8681 active cases—3267 in Jammu division and 5414 in Kashmir Valley.
100-Yr-Old Man Becomes Oldest In J&K To Die From Coronavirus
A 100-year-old man from Anantnag district of south Kashmir district on Tuesday became Jammu and Kashmir's oldest to die from novel coronavirus.
Official sources  said that the centenarian belonged to Kamad area of the district. He was among three persons who died today. 2037 people have succumbed to the virus in J&K—1283 in Kashmir and 754 in Jammu.
Srinagar tops the list with highest fatalities—480— so far, Baramulla 183, Budgam 123, Pulwama 92, Kupwara 98, Annatnag 99, bandipora 63, Ganderbal 49, Kulgam 56, Shopian 40, Jammu 392, Udhampur 58, Rajouri 56, Doda 64, Kathua 53, Samba 43, Kishtwar 22, Poonch 27, Ramban 23, and Reasi 16. gns