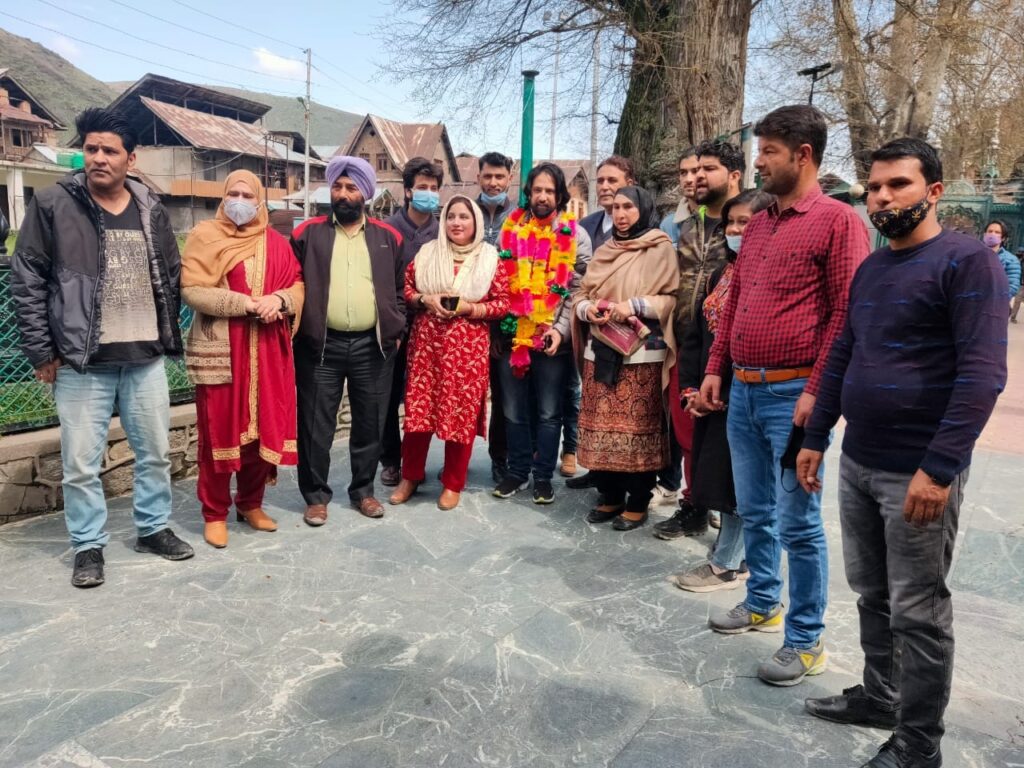 Baramulla, Apr 07: Independent Councillor Tauseef Raina was Wednesday elected as chairman of the Municipal Council Baramulla (MCB) as he defeated  his opponent by a margin of four votes.
An official said that Raina secured a total of 11 votes while his opponent Mudasir Tantray polled only seven votes.
Out of 18 councillors 11 voted in favor of  Raina, electing him as chairman municipal council Baramulla.
On the occasion, Raina lashed out at Apni Party, saying  they used money and all other resources to retain the power but they  failed. kno