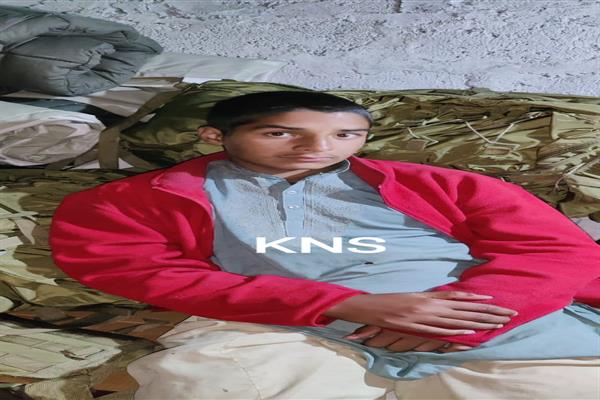 Karnah, 7 April : A 13-year-old boy from Pakistan inadvertently crossed the Line of Control (LoC) in Sadhpora area of Karnah in  north Kashmir's Kupwara district on Monday. He was handed over to the Pakistan official by the Indian official via Teetwal crossing point Wednesday afternoon.
The boy identified as Mousin, son of Manzoor Ahmad  a Pakistan national crossed Amar Singh Tekri (AST) Pak Post, Lubgiran on Monday and came to this side of LoC.
"During interrogation 30 Rupees Pakistani currency was recovered from him and the boy revealed that he is from Pakistan and wanted to go back to his family.  He was treated well and repatriated on Wednesday ," an official Source said.
" After due process, he was handed over by the Indian official to the Pakistan official via Teetwal crossing point Wednesday afternoon", the source added.kns