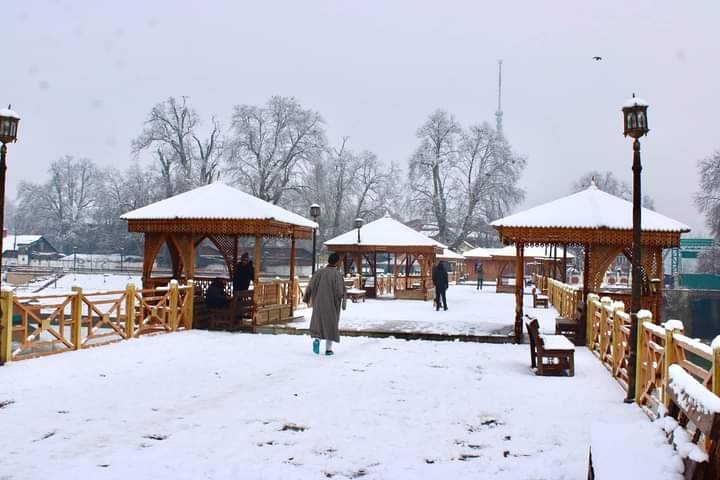 Srinagar, Dec 4: Deputy Director Metrological department Mukhtar Ahmed said that weather will remain deteriorated from today afternoon to till Tuesday afternoon. 
"From today afternoon system will start peaking, till tomorrow there will be snowfall. Then it will start receding from Tuesday afternoon and from 6th afternoon weather will start improving."
He said that MeT department had earlier predicted snowfall on 4th and 5th of this month but it witnessed snowfall earlier due to impact of three systems.
"Western disturbance impact will start from today. Three systems that is Cyclone circulation over Punjab, Gujrat, moisture feed from Arabian area, cyclone over central India from Bay of Bengal was reason for rains in central India. The impact was noticed in J&K also. (KNS)"