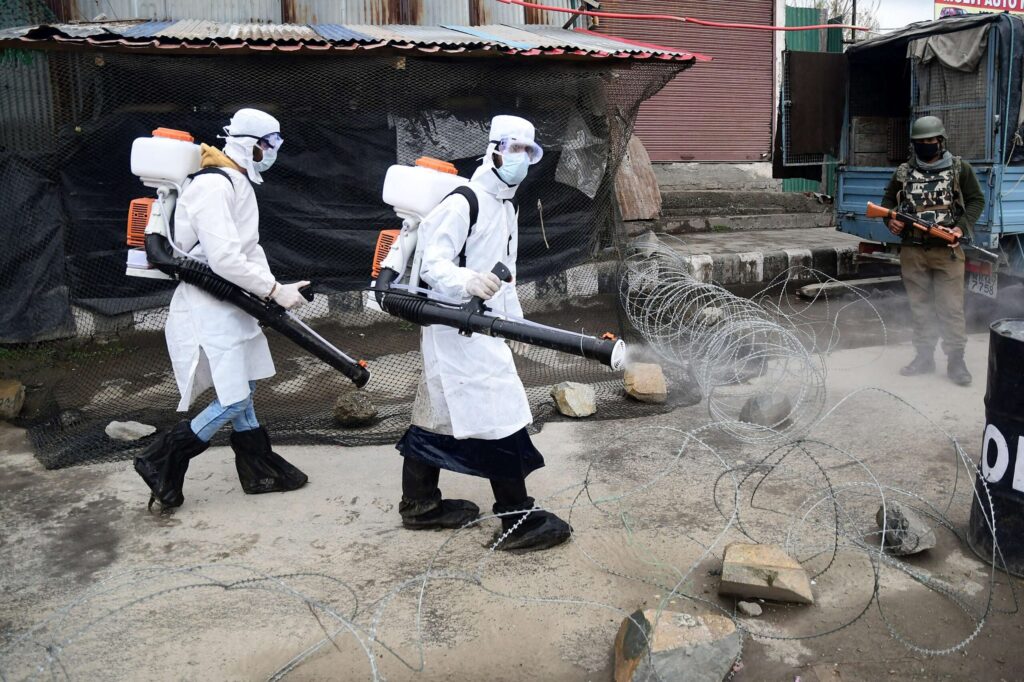 Srinagar, Nov 22: 45 travelers were among 564 new novel coronavirus cases were reported in Jammu and Kashmir in last 24 hours, besides five people lost their lives to the deadly disease on Sunday.
The official said that 274 of these cases were reported from Jammu Division and 290 from Kashmir Valley.
Among the cases, they said, Srinagar reported 107, Baramulla 52, Budgam 28, Pulwama 25, Kupwara 32,
Anantnag 8, Bandipora 6, Ganderbal 22, Kulgam 6, Shopian 4, Jammu 121, Rajouri 21, Udhampur 44, Doda 29, Kathua 6, Poonch 2, Samba 15, Kishtwar 17, Ramban 15and Reasi 4.
Moreover, the officials told GNS that 579 more Covid-19 patients have recovered and were discharged from various hospitals including245 from Jammu division and 334 from Kashmir Valley.
A 32-year-old was among five more covid-19 related deaths reported in Jammu and Kashmir in last 24 hours, taking the number of those succumbing to the virus to 1629, officials said on Sunday.
Among them, official said that four were from Jammu division and one from Kashmir Valley.
The victims from Jammu include two each from Jammu and IUdhampur district. Among others, the victims include a 52-year-old woman from R S Pora Jammu, a 32-year-old man from Udhampur and a 63-year-old man from Jawahar Nagar Jammu. The victim from Kashmir valley was from Srinagar, they added.
With these deaths, the total fatality count in the Valley has reached 1074 and 555 in the Jammu region.
Srinagar district with 403 deaths tops the list followed by Jammu (289), Baramulla (159), Budgam (98), Pulwama (86), Kupwara (80), Anantnag (77), Doda (52), Bandipora(50), Rajouri (49), Kulgam (48), Ganderbal (37), Shopian (36), Udhampur (39), Kathua (35), Samba (26), Poonch (22), Ramban (18), Kishtwar(16), and Reasi (9).