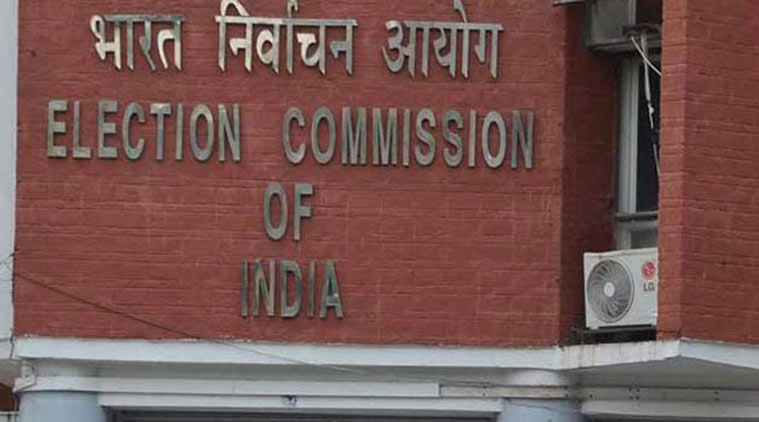 Srinagar, November 23: Riding high on the overwhelming response in nomination filling by candidates, J&K election commission has charted a communication plan for maximum voter turnout under the slogan 'aapka vote aapka Haq'.
Official sources said that CEC (Chief Election Commisioner) has stressed on the increase in voter turnout from earlier elections and Significant decrease in gap between male and female voter turnout.
He also asked the Officials to start information campaigning for maximum participation of youth in election process.
A sustained media campaign will ensure a rapport building between election machinery and society besides smooth,
Free and fair polls, an official sources quoted him as saying.
Highlighting the role of Social media, CEC has asked for maximum use of social meida sites Facebook, YouTube, Instagram, Twitter to spread mass awareness.
According to the communication plan for DDC polls created by J&K Election Commission in possession of KNS which will be in place for elections, dedicated SVEP teams will also contribute for awareness and a campaign of gram panchayats 'Mera Vote Mera Haq'will be launched
Debate competition in association with chunav patshalas and NGOs will also be organized in all halqas.
Under the SVEEP activities in the districts, RDD and DPEoS will organise drum beating at halqa panchayat to appeal masses to participate in elections.
As per the communication plan, 60 large hoardings would be installed at prominent locations in Srinagar and 25 hoardings in Bus quee shelters in Jammu.
To give J&K an election time look, election commission has asked for erecting 20 to 25 Hoardings, conveyor belts, pole kiosks at Jammu and Srinagar airport.
"Hoardings at district headquarter atleast atleast 3 to 4 per district/ block headquarter/ halqa panchayat," communication plan reads.
On the election days, bulk of SMS during poll days would be broadcast across UT through Jio and airtel network services.(KNS)