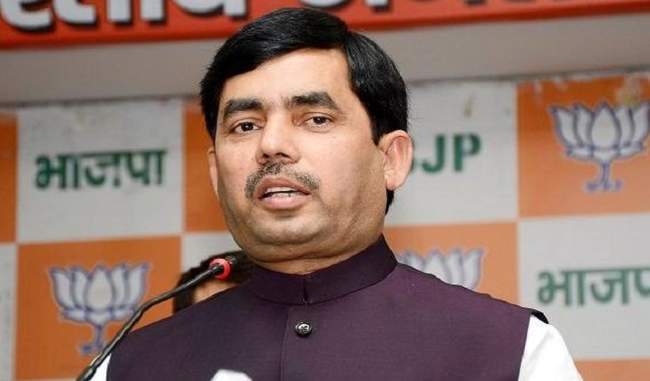 Srinagar Nov 22: Former Union Minister and senior Bhartiya Janta party (BJP) Leader, Shahnawaz Hussain Sunday said that the coming together of all the parties can do no harm BJP in the forthcoming DDC Elections as they are poised to defeat them with big margins.
Senior Leader said that this "gupkar gang" was formed because they recognize us as more powerful than themselves.
"We have defeated the big alliances in Bihar and here too we will defeat the gupkar gang and will bloom lotus in the valley," he stated.
On being asked about the Article 370, he said that ,"370 has been buried and the law has been passed by the Lok Sabha and Rajya Sabha and there is happiness among the people from Kashmir to Kanyakumari".
"Shahnawaz Hussain loves no less than Omar Abdullah and Mehbooba Mufti love Kashmiri people",he added(KNS).