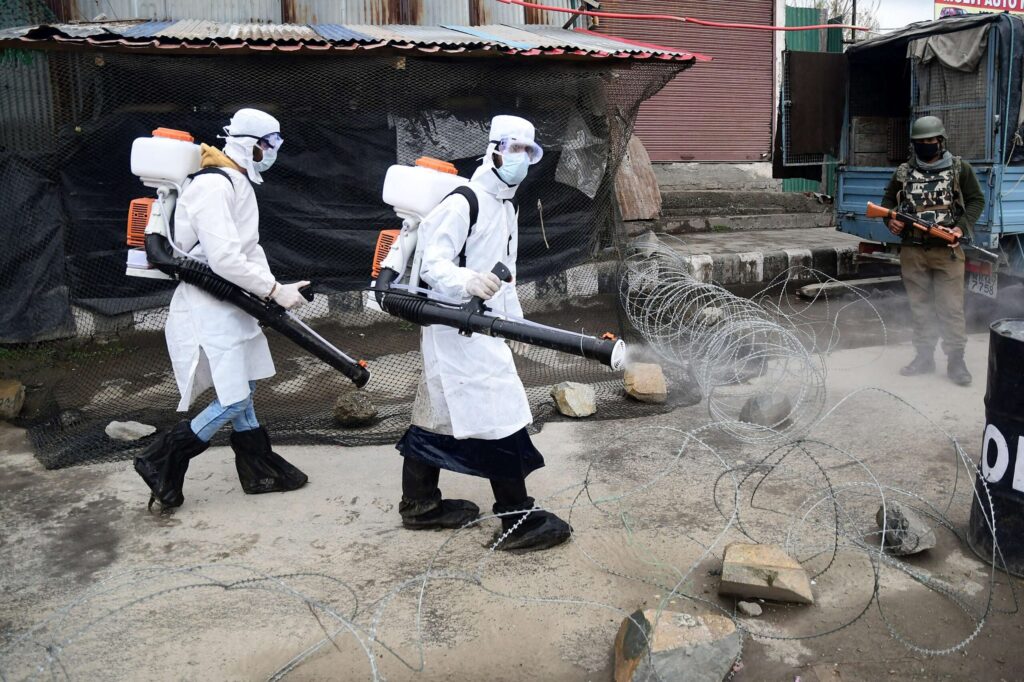 Srinagar, Nov 06: Jammu and Kashmir today recorded six Covid-19 related deaths taking the death toll to 1,523 in the Union Territory while 581 positive cases were reported pushing the J&K tally up to 97,805.
Of the total 97,805 cases, 58,917 are from Kashmir and 38,888 from Jammu division.
Among 581 new cases, 353 belong to Kashmir division while as 228 are from Jammu division, adding that the total number of positive cases in Kashmir division have reached to 58,917 including 53,720 recoveries and 1,009 deaths while as total number of positive cases in Jammu division have reached to 38,888 including 36,817 recoveries and 514 deaths.
The officials said that total number of active cases in Jammu and Kashmir are 5,745 including 4,188 from Kashmir division and 1,557 from Jammu division.
With 632 more recoveries, the tally of total recoveries in Jammu and Kashmir has reached to 90,537 which is 92.60 percent of the total cases.
"Cases tested positive in J&K include 155 from Srinagar, 38 from Budgam, 54 from Baramulla, 08 from Pulwama,   26 from Kupwara, 06  from Anantnag, 09 from Bandipora, 23 from Ganderbal, 05 from Kulgam and 15 from Shopian in Kashmir division while as 185 from Jammu division include 99 from Jammu, 09 from Rajouri, 09 from Udhampur, 10 from Doda, 10 from Kuthua, 05 from Poonch, 04 from Samba, 19 from Kishtiwar, 11 from Ramban and 09 from Reasi," officials disclosed.
Notably, in the last 24 hours six persons who were tested positive for COVID-19 have died which include four from Kashmir division and two from Jammu division.
As per media bulletin, patients who have died include three from Srinagar and one from Ganderbal in Kashmir division while as two deaths from Jammu division include one each from Kuthua and Ramban.