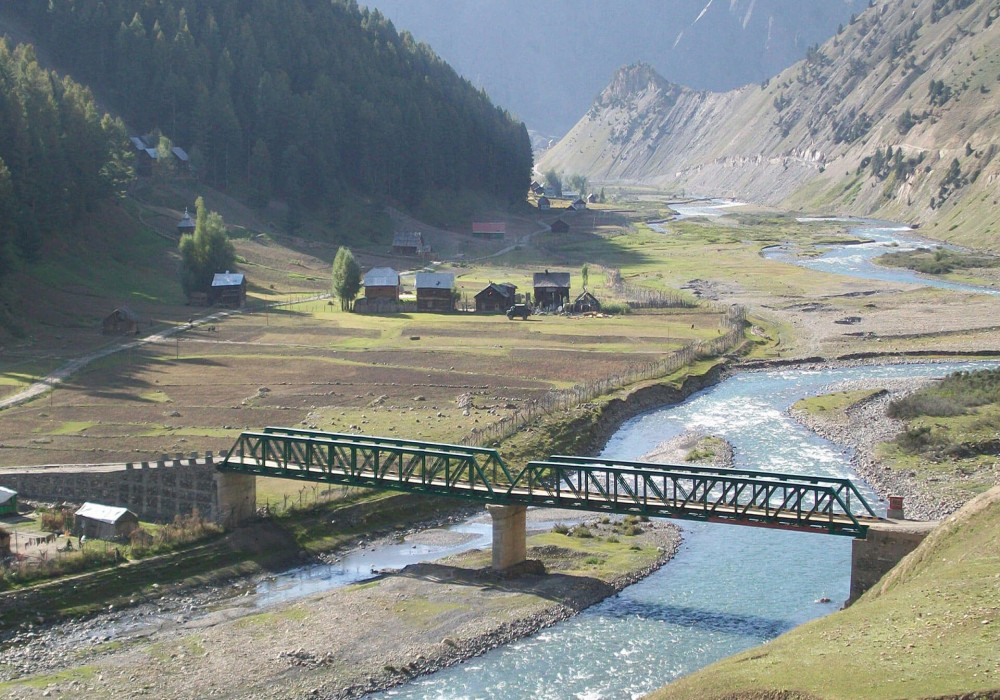 Srinagar, Sept 05: The police recovered the two bodies of two newly infiltrated militants of south Kashmir in Tulail area of Gurez in north Kashmir's Bandipora district on Saturday, officials said.
An official said that the bodies of both the newly infiltrated militants were spotted in a Nallah at Malangham area of Tulail which is very close to line of control (LOC) in Gurez sector.
He said after getting information about it, police team reached the spot, and along with army retrieved the bodies from the spot. "Soon after the incident the bodies were later taken to Sub district Hospital Gurez for medical legal formalities," the official said.
The official said that it seems that the duo had crossed the border recently and reached Tulail area of this side and might have died due to drowning.
"Some incriminating material including AK Magazine 04, AK RDS 116, 9 mm RDS 16, Grenade 01, W/set 01, Wrist watch 04, driving license and an identity card have also been recovered from one of the bodies," he said.
Official sources identified the slain militants as Nisar Ahmad Rather son of Abdul Aziz Rather from Dadsara, Tral and Sameer Ahmad Dar son of Mohammed Yousuf Dar from Dogripora area of Pulwama district of south Kashmir.
They said that both were affiliated with the Hizb-ul-Mujahideen militant outfit while Nisar Ahmad was missing from his home since February 2018, in the same way Sameer, a driver by profession, was also missing from his home since August 2019.
Both the militants had crossed the Indian border and reached the Pakistan administered Kashmir (PaK) to take the arms training and both were returning from across the border during which the duo died while crossing the fast flowing river Kishanganga at Tulail which led to the death of the duo.
After the autopsy, the police have taken both the bodies into their custody and that they will be buried as per current protocol and SOP's.
"A case under relevant sections of law has been registered and further investigations initiated in this regard, they said—(KNO)