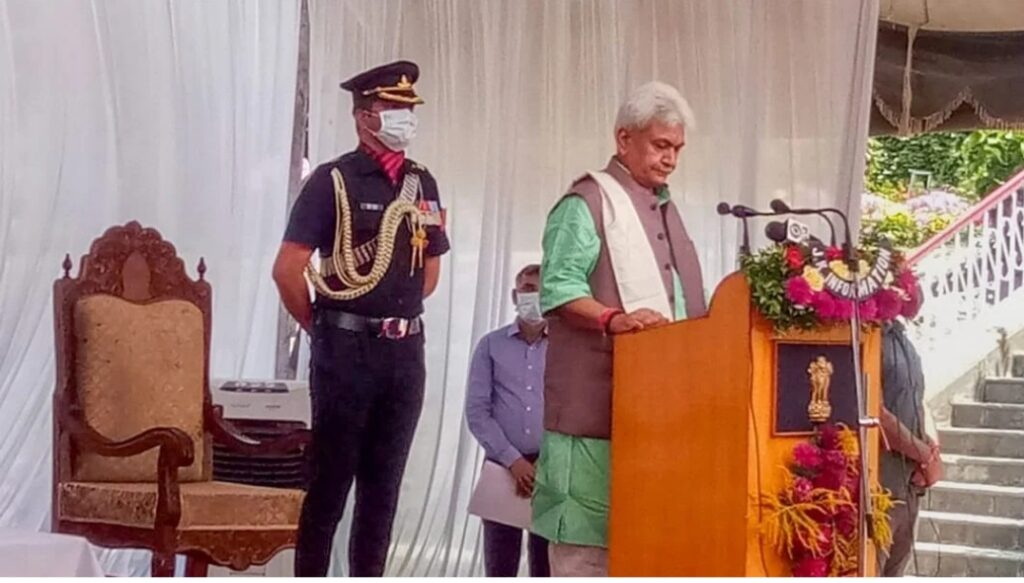 Srinagar, Aug 07: National Conference and Peoples Democratic Party MPs on Friday stayed away from swearing-in ceremony of Lieutenant Governor Manoj Kumar Sinha, which took place in Srinagar.
Sources said that none of the MPs from National Conference and Peoples Democratic Party (PDP) attended the function held at Raj Bhavan here. "All MPs of NC and lone PDP Rajya Sabha MP Fayaz Ahmad Mir stayed away from the function, "they said, adding that expelled PDP MP Nazir Ahmad Laway attended the function.
Laway was expelled last year by the party for attending swearing -in ceremony of Girish Chandra Murmu on October 31, 2019 when he took oath as first LG of J&K UT.
According to sources, top BJP leaders of J&K including Union Minister of State Jitendra Singh, Kavinder Gupta, Nirmal Singh, Ravinder Raina, Ashok Koul and Sofi Yosouf were in attendance.
Interestingly, three politicians from Apni Party- Ghulam Hassan Mir, Rafi Ahmad Mir and Muhammad Ashraf Mir- were present there.
Both Ghulam Hassan Mir and Rafi Ahmad Mir were trounced in 2014 elections from Gulmarg and Pahalgam segments respectively—(KNO)