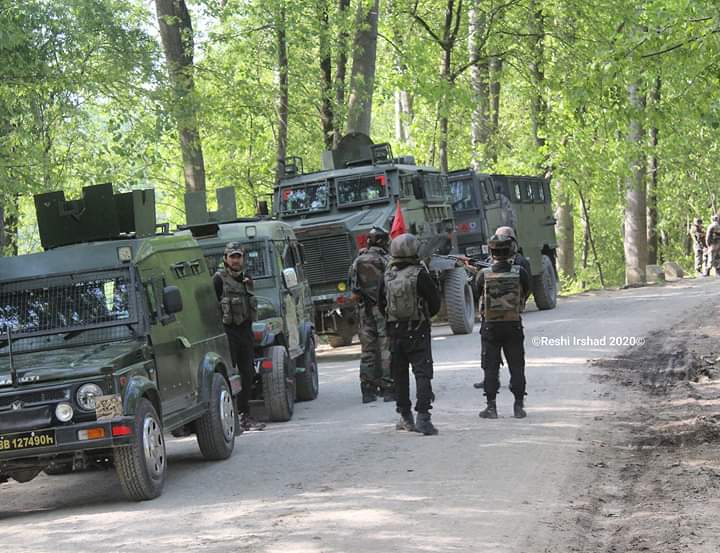 Srinagar: Three militants have been killed in an encounter at Lowermunda village of Qazigund in south Kashmir's Kulgam district on Monday, taking the death toll of militants to three.
This is the second encounter in less than 24 hours in Kulgam, where four militants were killed last night in a gunfight.
Official sources the encounter between militants and government forces started at Lower Munda in Qazigund on Srinagar-Jammu national highway in south Kashmir on Monday morning.
They said the during the exchange of fire between forces and militants, three militants were killed, whose identity was being ascertained.
Defence Ministry spokesperson Colonel Rajesh Kalia said that three militants were killed in the exchange of fire.
With this, 17 militants were killed in six different encounters in about 10 days in south Kashmir.