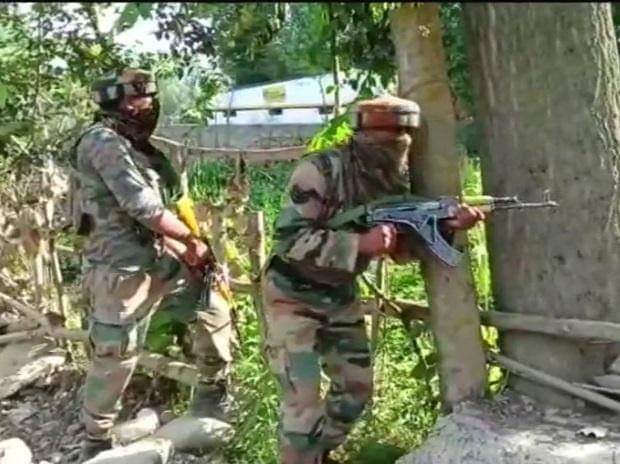 Srinagar: A militant has been killed in ongoing encounter after a second gunfight broke out within a span of 8 hours between militants and forces in South Kashmir. This time in Lower Munda area of Qazingund in South Kashmir's Kulgam district on Monday morning.
As per the reports a joint team of Police, 19 RR of Army and 24BN CRPF launched a cordon and search operation in LowerMunda.
As the joint team of forces approached towards the suspected spot, the hiding militants fired upon them, triggering an encounter.
Till this report was being filed intermittent firing was going on between militants and government forces in LowerMunda.
Meanwhile in yesterday's encounter only one unidentified body has been recovered so far in Guddar area of Kulgam amid searches.
As per the official sources other militants might have managed to escaped after taking advantage of darkness. (GNS)