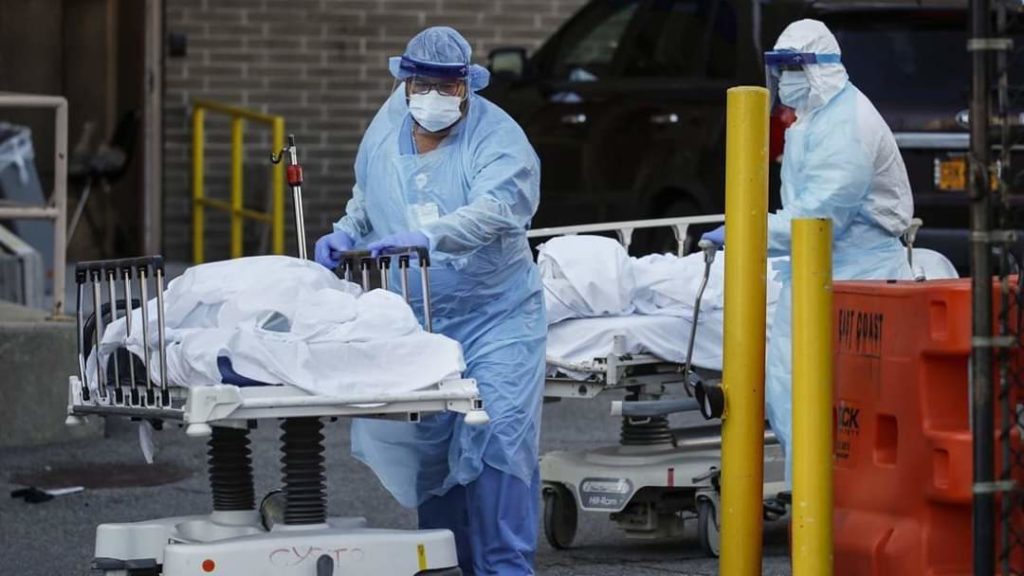 Srinagar: A handicapped woman from Kupwara and wife of a doctor from Baramulla were among 27 persons who tested positive for the novel coronavirus in Jammu and Kashmir on Thursday, taking the overall tally of COVID-19 patients to 434 in J&K.
Sources said that among the fresh cases, 18 were found positive at Viral Diagnostic Lab of SKIMS—nine from Shopian, four from Kupwara, two each from Baramulla and Bandipora besides one from Budgam— while eight samples returned positive from COVID-testing laboratory at Chest Disease Hospital Dalgate while one case was reported at GMC Jammu.
"20 new cases reported today. 01 from Jammu Division and 19 from Kashmir," Rohit Kansal, Principal Secretary Information and government spokesman, tweeted. "7 more cases reported from Kashmir. Total positive cases now 434. Jammu-57 and Kashmir-377," he tweeted later.
7 more cases reported from Kashmir. Total positive cases now 434. Jammu-57 and Kashmir-377
Nodal Officer Dr Saleem Khan confirmed seven more cases at CD hospital, all from Anantnag district.
"235 samples were processed in CD lab. Out of which eight returned positive (while seven are from Naugam Shangus, one is from Baramulla)," he said.
Among them eight more cases are from Heerpora village of south Kashmir's Shopian district, taking the number of infected patients in the small village comprising around 1000 households to 42.
Of them, include 42-year-old and his 18-year-old son, 50-year-old woman and her 30-year-old son, 48-year-old man and her 15-year-old son besides 65-year-old man and 16-year-old teenager. The ninth positive case from Shopian is from Beminipora village and he is a 30-year-old man, they said.
Seven cases from Nowgam Shangus include 52-year-old woman, 56-year-old man, 22-year-old youth, 60-year-old man, two men aged 50 each besides 45-year-old, sources said.
Four of the fresh cases were reported from Kupwara district and they include 37-year-old handicapped woman, a 17-year-old teenager besides 24-year-old and his 32-year-old brother, all residents of Muqam-e-Shahwali. One of the brothers, sources said is working as a constable in CRPF and had returned home on leave from Chhattisgarh in the third week of last month.
Dr Qaunser Amin, CMO Kupwara, told that all are contacts of previous patients. "One of them who had either returned from Rajasthan or Chhattisgarh has also contracted the disease in the area," the CMO added.
Baramulla reported three fresh cases—two of them were confirmed at SKIMS including 45-year-old male from Uri and 40-year-old woman, wife of a doctor from GMC who tested positive recently. The other case was confirmed at CD hospital, a 60-year-old woman from Baramulla.
Bandipora, one of the worst COVID-19 hit districts, reported two more cases—45-year-old male from Naidkhai and 27-year-old male from Gund Kaiser.
Last case in the Valley was reported from Budgam district, a 55-year-old male from Beerwah area of the central Kashmir district, the sources said.
Regarding Jammu division, sources said, one case was confirmed from Ramban district. He is a man from Kashmir who was already under administrative quarantine. Deputy Commissioner Ramban, Naazim Zai Khan told GNS the patient has been now shifted to GMC Jammu for further treatment.
"He (the patient) was among those who were nabbed by police at Nashri while they were clandestinely traveling in a truck toward Kashmir valley during lockdown on April 16," the deputy commissioner said.
He said three policemen including a Head Constable of Batote Police Station and a local cook of Batote have been immediately sent to the quarantine centre in the area.
With these cases, Bandipora now has 99 COVID-19 patients, highest in all districts, followed by Srinagar (79), Shopian (55), Baramulla (50), Kupwara (41), Jammu (26), Udhampur (20), Ganderbal (14), Budgam (14), Anantnag (15), Kulgam (6), Rajouri (4), Samba (4), Pulwama (3) while Kathua, Kishtwar and Ramban districts have one case each.
While overall tally has gone upto 434, there are 337 active cases—39 in Jammu and 298 in Kashmir. Five persons have died of the disease so far while 92 others have recovered.
Meanwhile, the government informed 64876 travellers and persons in contact with suspected cases have been put under surveillance which includes 6039 persons in-home quarantine including facilities operated by government, 330 in Hospital Isolation, 279 in hospital Quarantine and 13283 under home surveillance. Besides, 42940 persons have completed their surveillance period. (GNS)