Srinagar: Remembering Mirwaiz Moulvi Muhammad Farooq and Abdul Gani Lone on their death anniversaries on Tuesday, former IAS topper-turned chief of Jammu and Kashmir Peoples Movement (JKPM) Shah Faesal said Kashmir has lost these two iconic light-houses to bullets of unknown gunmen.
The Mirwaiz, father of chairman of moderate Hurriyat Conference (HC) Mirwaiz Moulvi Omar Farooq was assassinated by unidentified gunmen on this day in 1990 in his Nigeen house. Peoples Conference (PC), a constituent of separatist HC chairman Abdul Gani Lone was killed in 2002 gunmen when he was about to leave for home after paying tributes to Mirwaiz at Eidgh in the down town on this day.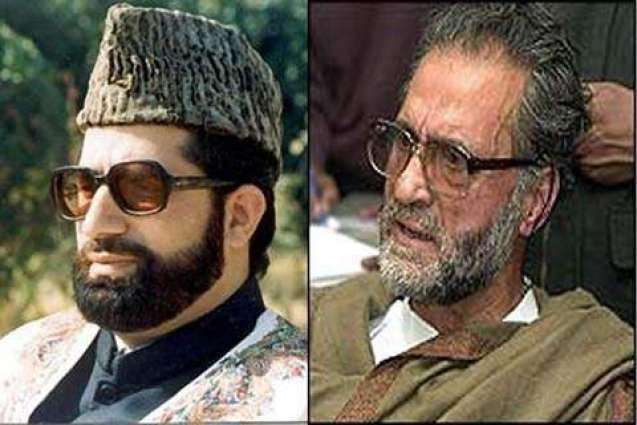 Shah Faesal said Mirwaiz Moulvi Mohammad Farooq and Abdul Ghani Lone were two of the most towering personalities Kashmir has ever produced. He said May 21st will always be remembered as the day when Kashmir lost these two iconic light- houses to bullets of unknown gunmen. 
While paying glowing tribute to Mirwaiz Farooq, Shah Faesal remembered his contribution to the Kashmiri's struggle for their socio-political rights.
He said Mirwaiz Farooq was not only the religious leader of Kashmiri people but represented their political aspirations as well. Faesal said till his death, Mirwaiz Farooq vouched for resolution of Jammu and Kashmir dispute in accordance to the wishes and aspirations of the people of Jammu and Kashmir.
Paying tributes to Abdul Gani Lone, Faesal said he was a great visionary whose main contribution was that he mentored a cadre of new leaders who continue to guide the State even today.