Srinagar: A study has provided evidence of the presence of the endangered Kashmir musk deer in Nepal, with the identification extending the fanged deer species' range from India, Pakistan and eastern Afghanistan to now the rugged mountains of western Nepal.
The study by Nepali and Chinese researchers identified and probed three musk deer lineages from different geographic realms: Mustang in the west, Manang in the east and Kaski (where most of the mountains are above 7,000 metres) in the south of the Annapurna Himalayas range in Nepal.
Researchers genetically validated the Mustang lineage as a distinct species, the Kashmir musk deer (Moschus cupreus), and in doing so established it as a new species recorded in Nepal.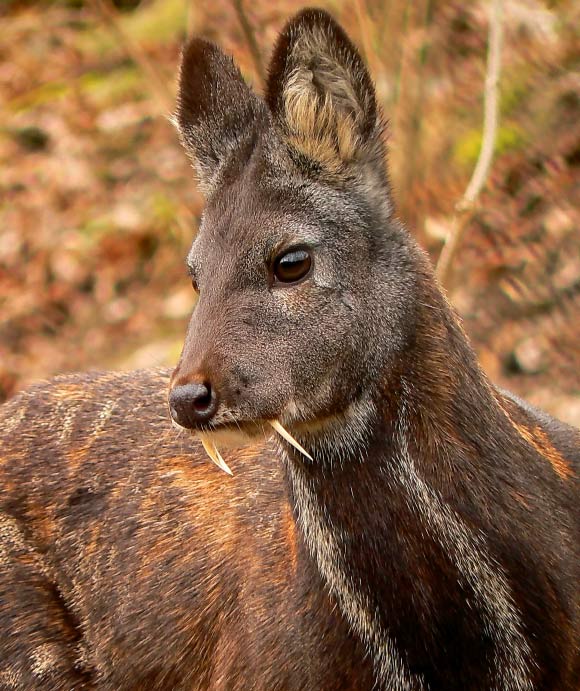 "Before this study, KMD [Kashmir musk deer] had only been described from Kashmir and the associated region of India, Pakistan and eastern Afghanistan," Scroll quoted the study author Paras Bikram Singh. "The western distribution of KMD is up to Nuristan, in northeast Afghanistan while the eastern distribution was assumed to be the Kashmir region in India."
Singh studied the musk deer under the supervision of professor Jiang Zhigang of the Chinese Academy of Sciences, Beijing.
Annapurna and Dhaulagiri Himalayas, Kaligandaki river and gorge, rain shadow areas, and sample collections sites in Annapurna Conservation Area (Kaski, Manang and Mustang). Map from the study.
Investigations using molecular tools and camera trap methods also established the Manang and Kaski lineages from central Nepal as Himalayan musk deer, Moschus leucogaster.
"Our study confirms that the eastern limit of this KMD [Kashmir musk deer] is Mustang within the Annapurna Conservation Area, Nepal," Singh said. The Annapurna Conservation Area is located in the western region of Nepal encompassing five districts – Myagdi, Lamjung, Kaski, Manang, and Mustang – and is the largest protected area in the country.
"It suggests that the species of musk deer found between the two extreme limits in the northern Himalayas of India, Pakistan, and west Nepal [west of Mustang] must be KMD [Kashmir musk deer], though previously they have been identified as alpine musk deer [M. chrysogaster]," he added.
The Kashmir musk deer, the Himalayan musk deer and the alpine musk deer are three of seven similar species found in Asia's montane forests and alpine scrublands.
The other four are Anhui musk deer (M. anhuiensis), forest musk deer (M. berezovskii), black musk deer (M. fuscus) and Siberian musk deer (M. moschiferus).