Srinagar: Former Jammu & Kashmir Chief Minister and National Conference working president Omar Abdullah on Sunday said that Mehbooba Mufti is known for shedding crocodile tears at the time of poll's and that they aren't going to work anymore.
Addressing a workers convention at Aishmuqam area of Anantnag Omar while taking a dig at Mehbooba said she is now known for firing pellets, bullets, slapping PSA's on youth, nepotism and corruption.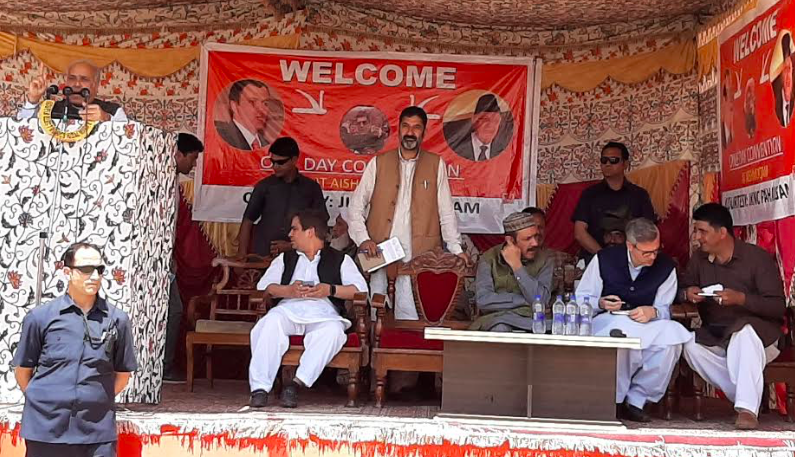 "Implementing people unfriendly measures such as GST, food bill, SARFAESI act, cutting down pahari reservations, fake state subjects etc are the main highlights of Mehbooba led government," he said.
Reiterating the significance of Article 370 & 35 A Omar said, "privileges such as exclusive employment rights, property ownership rights, minority scholarships, voting rights are only possible by virtue of Article 35 A".
He said National Conference can go to any extent for the safeguard of Article 35 A and will not compromise on it at all.
Appealing people to vote for the party's candidate for Anantnag LS seat Hasnain Masoodi, Omar said, "the party could have given mandate to any one of their political stalwarts but the only intent behind giving ticket to Masoodi is that he is the best option for safeguarding Article 35 A."