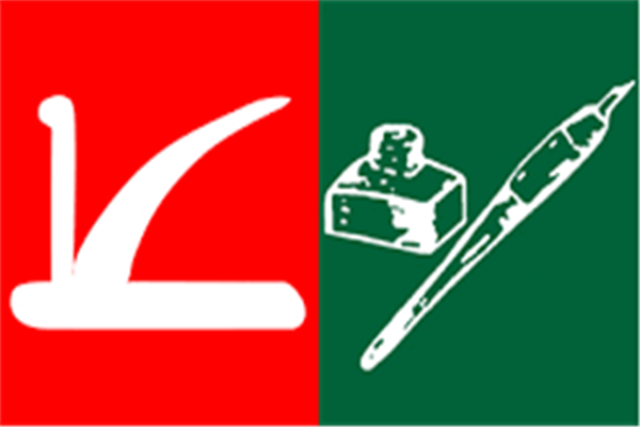 Srinagar: National Conference (NC) and Peoples Democratic Party (PDP) on Thursday termed the registration of FIR against into the death of Rizwan Asad Pandit , a teacher from Awantipora in southern Kashmir's Pulwama district two days back, as "unacceptable".
NC leader Nasir Aslam Wani (Sogami) said that FIR under 224 RPC was unacceptable and demanded a time-bound judicial inquiry into the "killing."
"This is not acceptable and that's why we are seeking a judicial inquiry," Sogami said.
The National Conference leaders and activists also marched from party headquarters at Nawa-e-Subh complex here towards Lal Chowk, the commercial of this summer capital of the state. However, they were stopped by a posse of police at Tourist Reception Centre.
The FIR should be registered against the officials concerned and not the victim. Holding placards, they demanded an exemplary punishment to the guilty.
Rizwan Asad Pandit, a principal at a private school, was picked up by the police late March 17 during a raid at his family home and he died in police custody which was also admitted by the cops in the official statement.
"In pursuance of a militancy case investigation, one suspect Rizwan Pandit of Awantipora was in police custody. The said person died in police custody," the police statement tersely noted.
Peoples Democratic Party termed the registration under section 224 by "custodians" was unfortunate and demanded "proper inquiry" into it.
"If government lifts anybody, his Safety and security is to be ensured by the government. Mere FIR does not mean anything as they will have to prove it but it is unfortunate that people who are custodian have mentioned this section in FIR," Rafi Ahmad Mir, PDP spokesman told GNS. "Credibility of the government is at the stake. This is a serious matter and it should not be done like this. There should be a proper inquiry," he added. (GNS)