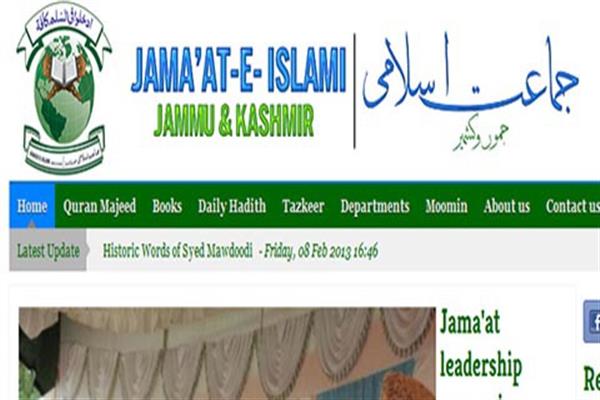 Srinagar: Jamaat-e-Islami (JeI) Wednesday expressed its deep condemnation over the arrest of its legal expert Mir Assad-ullah of Pulwama by police and termed it a well planned ploy to "restrict Jama'at from approaching court to contest the baseless allegations leveled by government of India".
"Pulwama police before couple of days called Jama'at senior most Rukn Mir Assad-ullah where he was not allowed to go back to home and since then Mir is languishing in police custody which is an ample and spacious evidence that government is not willing to allow Jama'at to approach court and contest the concocted allegations leveled by government of India while imposing ban."
"Since Jama'at is banned, police across the state have unleashed arrest spree which clearly depicts how peaceful voice is being strangulated by repressive and forcible measures? So far government forces have rounded up 300 members and associates among few were slapped by the most draconian law Public Safety Act (PSA)," a statement said.
Jama'at reiterated that the allegations leveled by government of India will be contested in court with strong and valid argument but caging its legal expert at this juncture seems a well planned conspiracy to retreat Jama'at from opting legal course of action.