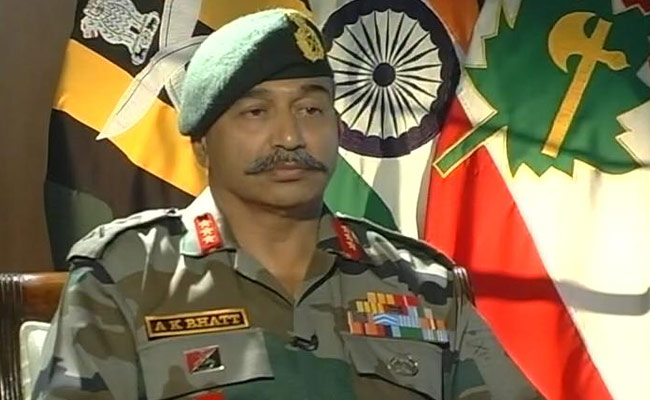 Srinagar: General operations Commanding 15 Corps AK Bhat on Friday termed the killing of six militants, including a Lashkar-e-Toiba commander Azad Malik in a gunfight in south Kashmir's Anantnag district as "surgical operation".
Talking to media in Baramulla, Bhat said that the operations was very prompt and very precise.
He said that the operation was successful as forces did not suffer any damages.
Bhat was in northern Kashmir's Baramulla to attend a function organised on the occasion of Gurpurab day at 46 RR camp.