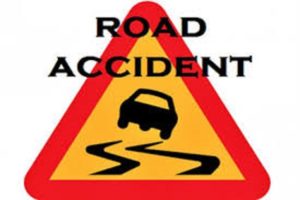 Dhaka: At least 16 people were killed and 40 others injured when a bus hit a roadside tree and overturned in Bangladesh's Gaibandha's Palashbari Upazila district on Saturday.
The accident occurred on the Rangpur-Dhaka Highway in the Bashkata (Gorurhat) area near the BRAC intersection around 0430 hrs, said Govindganj Highway Police Officer in-charge (OC) Akhtaruzzaman.
The victims are yet to be identified.
The Rangpur-Dhaka Highway was closed for traffic for nearly an hour-and-a-half following the accident.
Traffic was resumed later, the OC said.
In separate incidents overnight, six people were killed after a collision between a bus and truck in Rangpur's Sadar Upazila and two others in Natore after their auto-rickshaw was hit by a truck.
At least 50 others were injured in the road accidents, according to local police officials. (UNI)