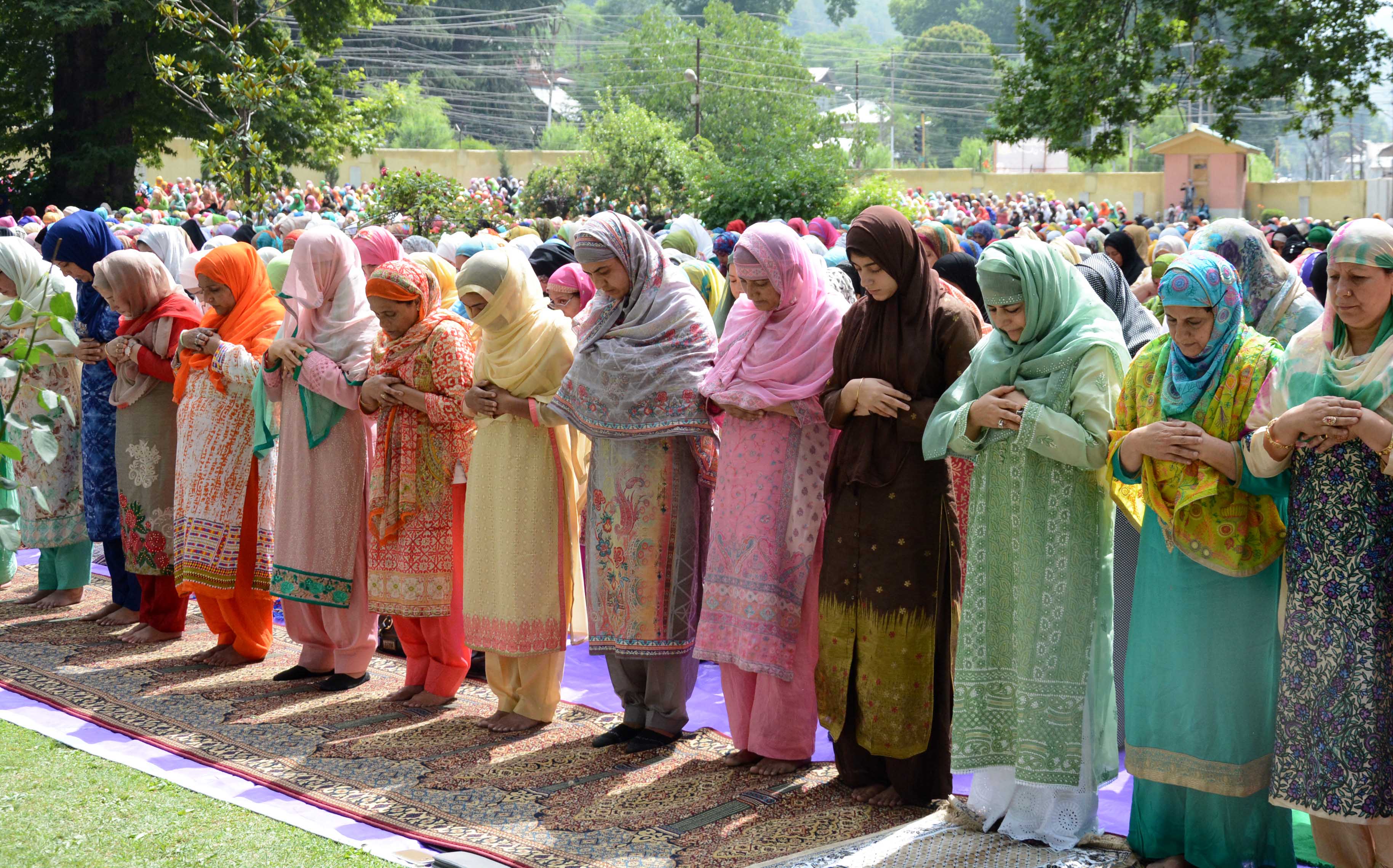 SRINAGAR: Chief Minister, Mehbooba Mufti, joined a large number of people to offer her Eid prayers at Ziyarat Hazrat Syed Sahib (R.A.), Sonwar, Srinagar.
The Chief Minister prayed for peace, prosperity and wellbeing of the people of the State on the occasion.
After offering her Nimaz, CM interacted with the people and extended Eid greetings to them
Thanking the visitors, she wished them well and hoped that this Eid brings along peace and prosperity to the State and its people.