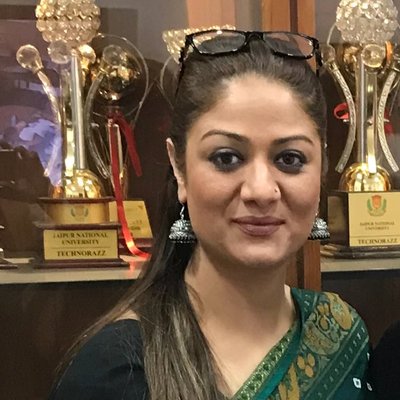 Bhartiya Janta Party (BJP) leader from Kashmir, Hina Bhat has been listed among the top 50 powerful women politicians of India, Khadi and Village Industries Commission (KVIC) stated in a statement.
KVIC said the announcement about Hina was declared among the top 50 women politician of India in a Hindi book titled 'Bharatiya Rajneeti Ki 50 Shikhar Mahilayen' authored by Dr Asshwine Shastri which was releases by Vice President M Venkaiah Naidu on Tuesday in Delhi.
While speaking on the occasion, Hina emphasized on the political and economic empowerment of women, saying that they should be given equal opportunities in all fields.
She also said that economic empowerment of women was as important as their political empowerment and equal rights on 'parental property' must be extended to women.
While commenting on her achievement, Hina said she was humbled to see her name figuring in the book.
Hina was born and brought up in Srinagar. She did her schooling at Presentation Convent School Srinagar and then BDS from Pune.