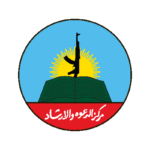 Chief of Lashkar-e-Taiba (LeT), Mahmood Shah, has firmly asserted that cease-fire is no option and no thought can be given to such a compromise.
"We deem it a sin and disgrace to the sacrifices put up in the freedom struggle. We are the heirs of the martyrs. Opting for such choice is treachery to the blood of martyrs, and there will be no such disgrace," Abdullah Ghaznawi, spokesman of the outfit, stated in an emailed statement to local news gathering agency KNS.
The LeT spokesperson quoted the outfit's Chief Mahmood Shah as saying, "the statement of India's Interior Minister is nothing but a drama. It may be a wish of India and its few sympathizers and nothing else. Bipin Rawat (Indian Army Chief) is of the opinion that he may threaten Kashmiris by imposing atrocities on unarmed students. It has neither happened before nor will it happen now. We were active in the resistance before and so we will be in future."
Mahmood Shah, according to the statement, said, "We are in favour of negotiations, but talks of negotiations in presence of armed forces in the region are nothing but lies."
Shah said that the entire Jihad Council is firmly behind the leadership of Syed Salahuddin.
"Our mothers are supporting us when we pick up guns, and we can never betray their trust. This indigenous freedom struggle is supported by the pure blood of martyrs and we can never let anyone betray it," he said.