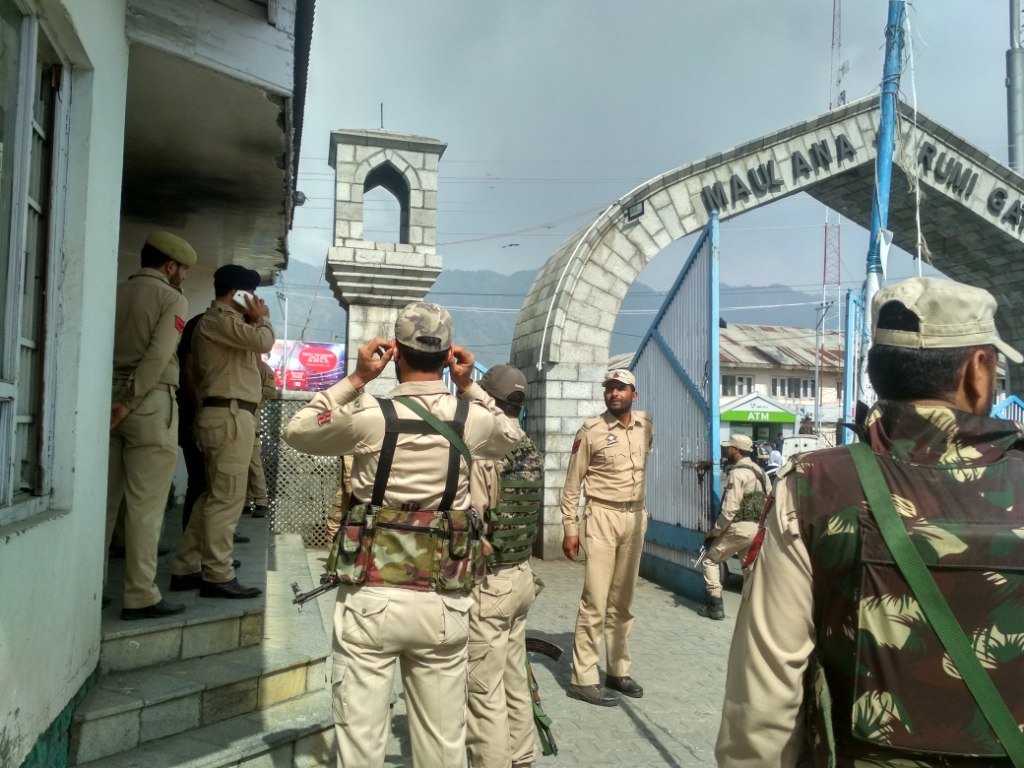 Two unidentified youth snatched rifle from a policeman outside Kashmir University's Rumi gate on Wednesday and fled from the spot.
The incident happened at around 2 pm, police officials said, adding, a man hunt has been started to nab the accused.
Recounting the happenings near the incident site, 24 year old Waqas, a Kashmir university student, said he was at the main entrance of Maulana Rumi Gate when he saw a policemen running towards him.
He said the policeman was running after two youth who had snatched a rifle from the policeman stationed at the main entrance of the Maulana Rumi Gate
Before Waqas could make out what was happening, he saw two youth boarding a Santro.
"It all happened in a jiffy. I was scared at the beginning when I saw a policeman running towards me. But then I realized what exactly had happened and breathed a sigh of relief," said Waqas
Waqas was among many eye witnesses present near the university gate when unidentified men snatched Single Loading Rifle (SLR) from the policemen.
"They acted as if they were going to shoot at the policeman after snatching the rifle, but they didn't," he recalled
An official of the university who is posted at the Moulana Rumi gate wishing not to be named said that he heard people shouting and thought that police was roughing someone outside.
"There was strike of bus drivers plying on Hazratbal-Rainawari route, and I thought the drivers had created scenes.  But then I saw a panting policeman narrating what exactly had happened to his colleagues," he said
According to the university official the men had come from inside the university campus and had waited for few minutes before pouncing on the policeman Bashir Ahmad of Jammu Kashmir armed police.
The police said they have launched a man hunt to nab the snatchers.
Superintendent of Police, Hazratbal Amod Nagpuri Hazratbal told The Kashmir Press, said that the investigations were still going on and that the things will become clear soon.