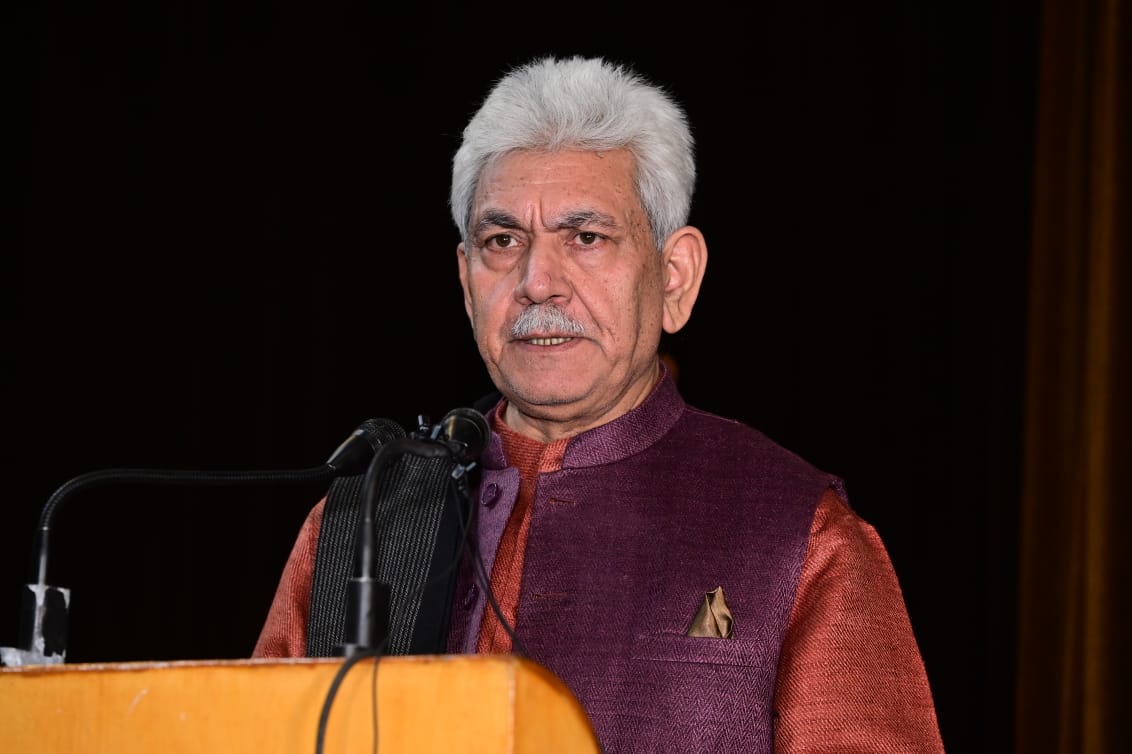 Srinagar, Aug 03: Jammu and Kashmir's Lieutenant Governor Manoj Sinha Thursday said that double standards won't do and that a terrorist has to be called a terrorist come what may. He also said time is ripe for holding Panchayat elections in J&K.
Addressing a gathering at HMT on the city outskirts after inaugurating a series of projects, the LG said that terrorism has ruined J&K in the past. "Some people admit that terrorism, violence and separatism destroyed Kashmir's economy and left the common man handicapped. They still hesitate to call a terrorist a terrorist. These are the people who created an atmosphere of terror in J&K," LG Sinha said. "Double standards won't do. A terrorist has to be called a terrorist come what may." The LG inaugurated various projects during his visit to Integrated Command and Control Centre at HMT, Zainakote
He said that those hesitating in calling an "atanqwadi a terrorist" are the people who would never want peace prevail in J&K.
He said the peace has started to become a permanent feature in J&K after a long gap. "For the first time, 1.27 crore tourists have visited J&K in the first seven months of 2023. The figure is set to cross 2.25 Crore by the year end. The LG said that gradually tourism infrastructure is being upgraded everywhere in the UT to provide best facilities to the guests.
He said that J&K was deprived of proper Panchayat raj system for decades together. "The system was set up for the first time in J&K to ensure governance at the grassroots level. I believe time has come when we should have Panchayat polls so that people reap the benefits of governance at their door steps right at their door steps once again," he said.
The LG said that Srinagar is witnessing a major revamp and is set to become a major example of development shortly. "Some people who can't digest the development of the city are even making non-issues an issue. Recently, heavy rainfall triggered some water logging and this was highlighted on social media. Roads were made in a way in Srinagar which always resulted in waterlogging during rainfall. It will take some time to address the issue as Srinagar is set to emerge as a model city," he said, adding that he was hopeful to see the ongoing projects," he said.
The LG said that no development would take place unless peace becomes a permanent feature. "I have been saying this from day one," he said, adding that "today youth and people are going home late night while holding guitars and ice-creams in their hands."kno