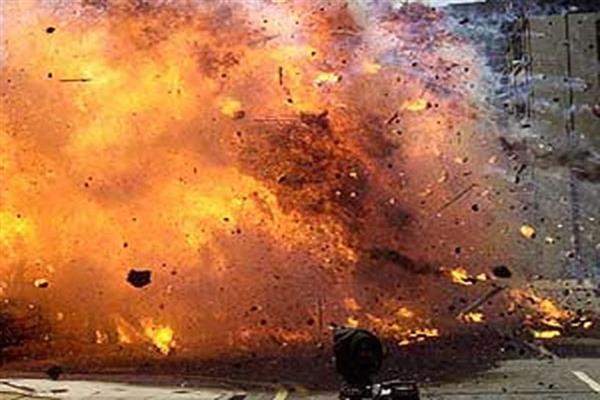 Jammu, Jul 24: A low-intensity mysterious explosion triggered panic in the old city area of Jammu while police has started investigation
Eyewitness said the blast took place at around 10 -10.30 pm late Sunday night in city's Kachi Chawani area, which is part of city heart and just few meters away from several vital installation including civil secretariat, rare side Raj Bhawan, All India Radio and Inspector General of Police office.
The blast took place outside the residence of political activist associated with right wing Shiv Sena Pandit Rajesh Kesari.
He informed that soon after the blast, everyone in the locality came out and police were called in to investigate the matter.
"The cops reached the spot within 10 minutes and carried out a massive search. Multiple police teams have been here since last night along with the Bomb Disposal Squad. They have collected the evidence, mostly iron nails, with them", Kesri said.
Sources confirmed that the explosion has been recorded in the multiple CCTV's that were installed in a nearby building.
The explosion took place at around 10.51 PM late last night and Police were informed 7 minutes after the blast. Teams of Police reached the spot in 10 minutes after being informed about the incident.
However, Senior Superintendent of Police (SSP), Jammu, Chandan Kohli in a statement said, "In Jammu, an incident came to fore wherein blast like sound was reportedly heard from Kachi Chawni area. Police and forensics alongwith technical experts visited the place. Matter being probed.".kno