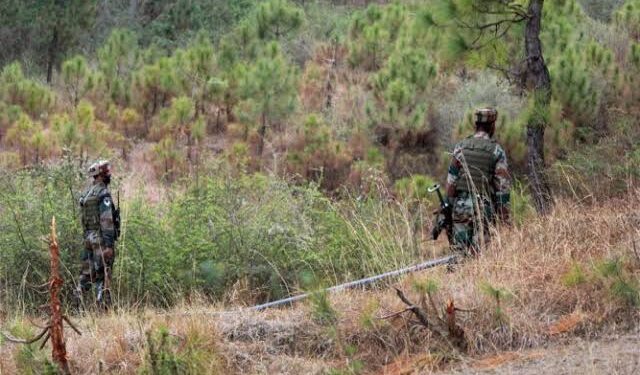 Srinagar, July 19: Two infiltrators were killed as army, BSF and police foiled an infiltration attempt along the Line of Control in Machil sector in Kupwara district of North Kashmir on Wednesday, officials said.
A senior police officer said that an operation was carried out by Army, Kupwara Police and BSF following intelligence inputs. "Two (militants) have been killed in the operation .Bodies along with arms and ammunition have been recovered and the operation is in progress," he added.
Army statement
"Based on specific intelligence provided by BSF, duly corroborated by other intelligence agencies of likely infiltration through (Machil) Sector, a joint operation by Indian Army, BSF and JKP was planned and multiple ambushes were laid along the likely routes of infiltration," a defence ministry spokesperson based here said in a statement.
"On the intervening night of 18/19 July 23 at around 2300 hours own troops detected suspicious movement along the Line of Control," he said,, adding, "The movement of (militants) was continuously tracked through surveillance devices. At around 0455 hours contact was established with (them). Intense fire fight ensued resulting in elimination of two foreign (militants)".
A thorough Joint Search Operation was launched alongwith with JKP in the morning, resulting in recovery of four AK series rifle, one UBGL, five UBGL Grenades, nine magazines, 175 AK rounds, six hand grenades, tactical vests and large quantity of "war like" stores, he said.
The identity of militants is being ascertained, he said. "This successful counter infiltration operation is yet another example of exemplary synergy between the security forces," he said, adding, "It is also an indicator of repeated attempts by (militant) groups to push (militants) and war like stores into Jammu and Kashmir to disturb the prevailing peace, development and growth in the Union Territory."