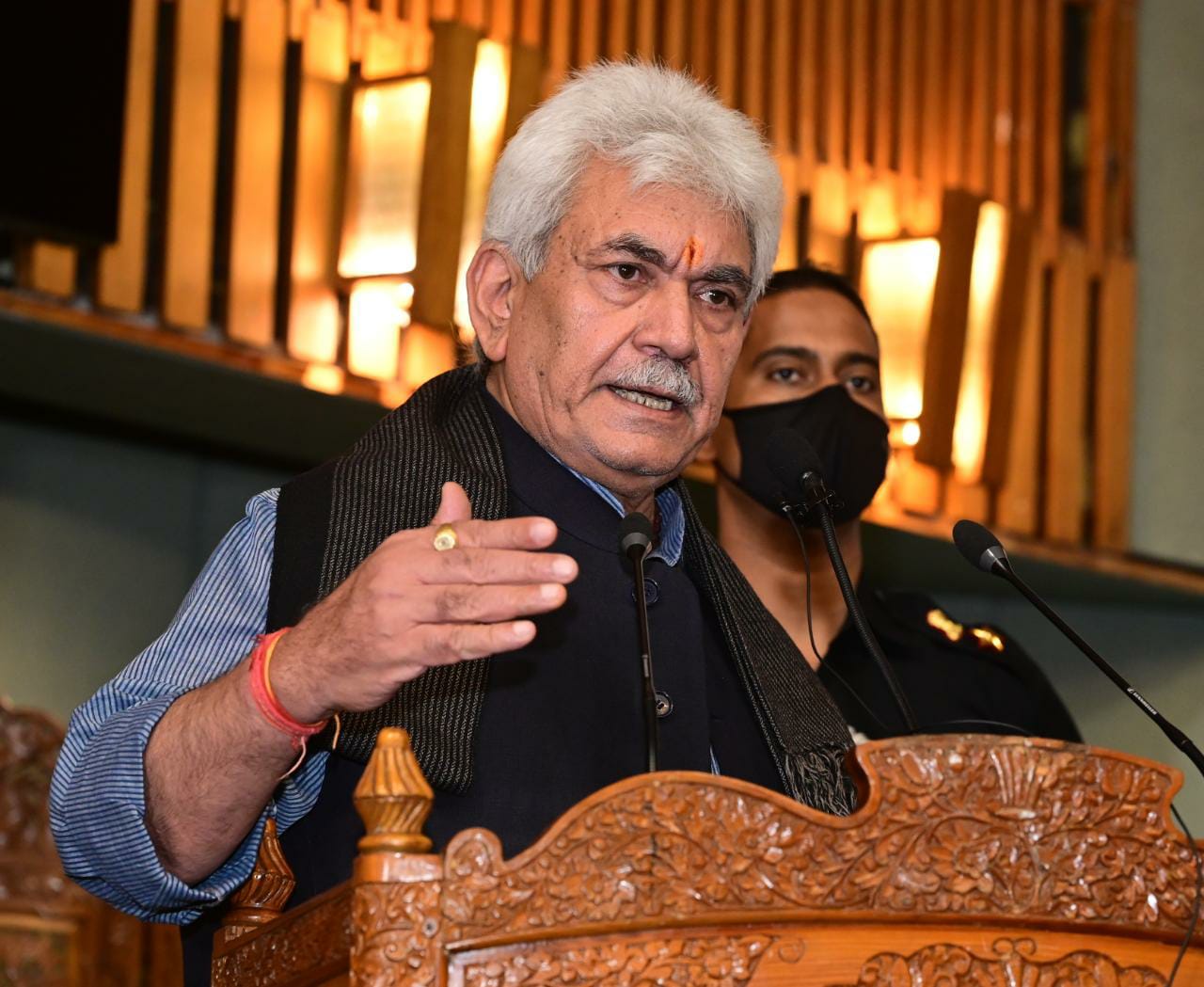 Srinagar, Jul 14: Jammu and Kashmir's Lieutenant Governor Manoj Sinha Friday said that almost every year, Kashmir would witness bandh calls for almost every day and that gone are the days when school and colleges would remain closed in the Valley.
He said that hartal calls are a thing of the past and now 365 days of a year pass off peacefully with schools and colleges functioning normally every day.
"Gone are the days when people would give hartal calls which resulted in closure of schools and colleges in Kashmir. Today, all 365 days of the year pass off peacefully with schools, colleges, universities functioning normally. Hartals is a thing of the past in the Valley where business of all sectors is flourishing and economy growing," the LG said addressing a gathering of students at the concluding ceremony of Multimedia Exhibition at SP higher secondary school, Srinagar.
He said for almost 150 days a year, Kashmir would witness "hartals and shutdowns on the calls of Pakistan and stooges backed by it." "This is over now people are reaping the dividends of peace and have started to live in a peaceful atmosphere," he said.
He said people of Kashmir are reaping the benefits of peace. "One can see youth playing music at Jehlum river front and students enjoying reading as well," he said. The LG said that J&K was known as the terror hot spot but now a days, the region is known as "tourism hotspot."
"Last year, 1.88 crore tourists visited J&K and this year, we are eying more than 2 Crore tourists," he said.
The LG said that without peace, development and progress wasn't possible in J&K. "Youth are the future of J&K and the country. We need your support to take forward J&K on all fronts," he said.
He said J&K is part of the growing economy of India. "Indian doctors made us proud by providing vaccines against Covid to dozens of foreign countries," he said and sought students' support in making India the strongest nations across the globe.kno