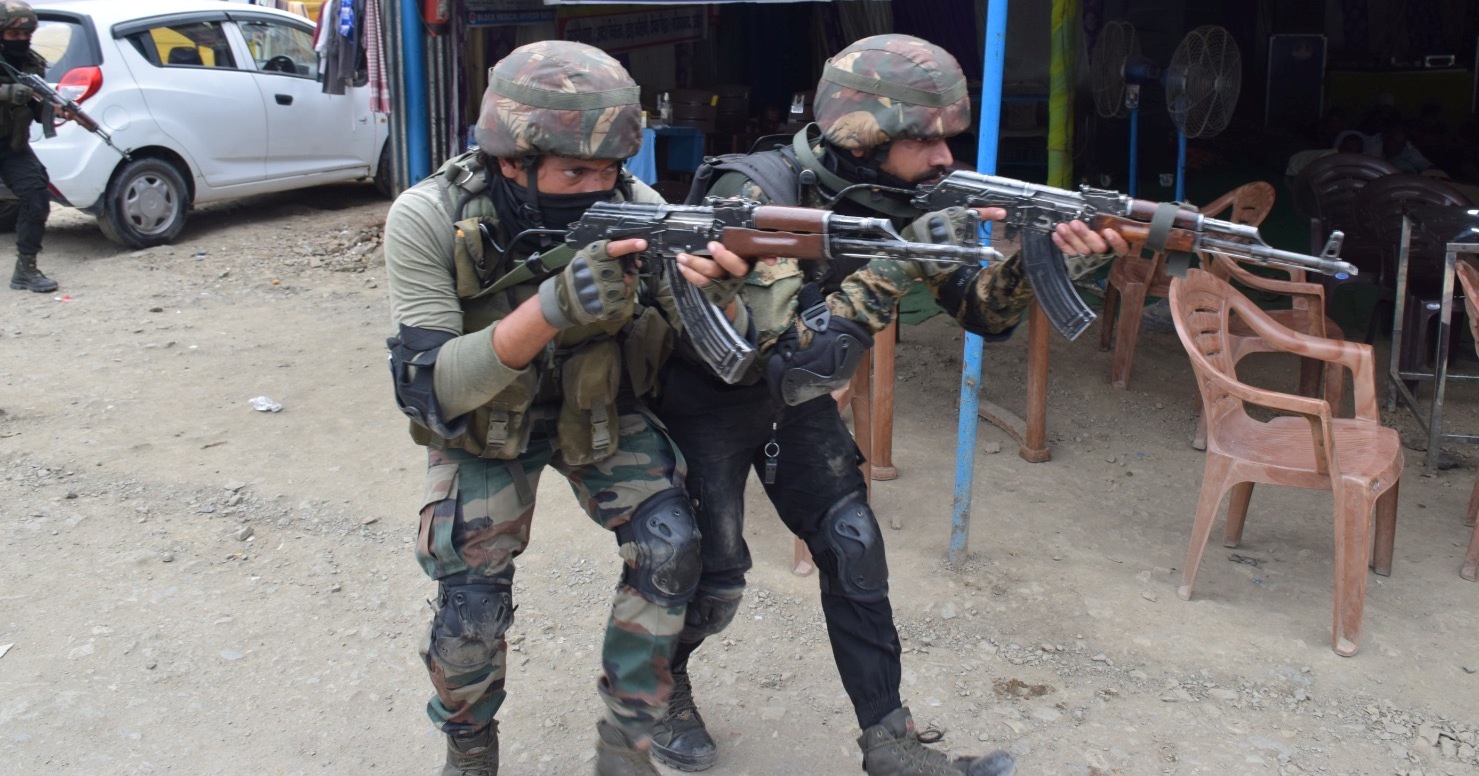 Jammu, Jul 14: Amid ongoing Shri Amaranthji Yatra, security forces conducted a simulated anti-terror response exercise of an attack on Yatra in Ramban area on Jammu Srinagar highway (NH-44), officials said Friday.
Officials said more than 150 security personnel from Army's 23 Rashtriya Rifles, 84th Battalion of Central Reserve Police Forces, Jammu Kashmir Police and Sashastra Seema Bal participated in the operation which continued for around more than an hour.
Officials said that the scenario was that at about 11.30 am in the morning, when the convoy reached the halting point near Chanderkote, Ramban for breakfast and refreshments, "a group of terrorists tried to attack the pilgrims at langer site."
"Wasting no time, ground commanders of all the participating agencies guarding the convoy discussed different scenarios of terrorist attacks on Yatris at Langer site and chalked out a suitable response plan," officials said.
They added that the operations were continued for 45 minutes in which forces successfully neutralized the threat without any collateral damage.
"The teams executed their plans professionally, on ground, in concert, to successfully neutralize the terrorists, without collateral damage," the official said.
Following that as per Standard Operating Procedure (SOP), Central Reserves Police Force's (CRPF) Bomb Detection Disposal Squad (BDDS) and as its dog (K9) squad also pressed into service to sanitize the area and safely defuse the IED brought by the terrorists.
Sniper teams of CRPF and Army's Rashtriya Rifles were positioned strategically, to neutralize any possible threat. The exercise concluded with a debriefing session where minor shortcomings were pointed out for rectification.
"Team of 50 58 personnel of CRPF's 84 Battalion with four Bunker borne QAT, BDDS, three K9 teams, one sniper team, emergency medical response team, under command R R Meena, Assistant Commandant and under supervision of Vikram Singh, 2-I/C, participated in the mock drill," said N Ranbir Singh, Commandant 84 Bn.
He said 26 personnel of JKP under command Dy SP Waqar Younis Khan, 20 personnel of 23 RR under command Capitan Navdeep Singh and 47 SSB personnel under command Assistant Commandant Atul Kumar and Vijay Kumar participated in the exercise. kno