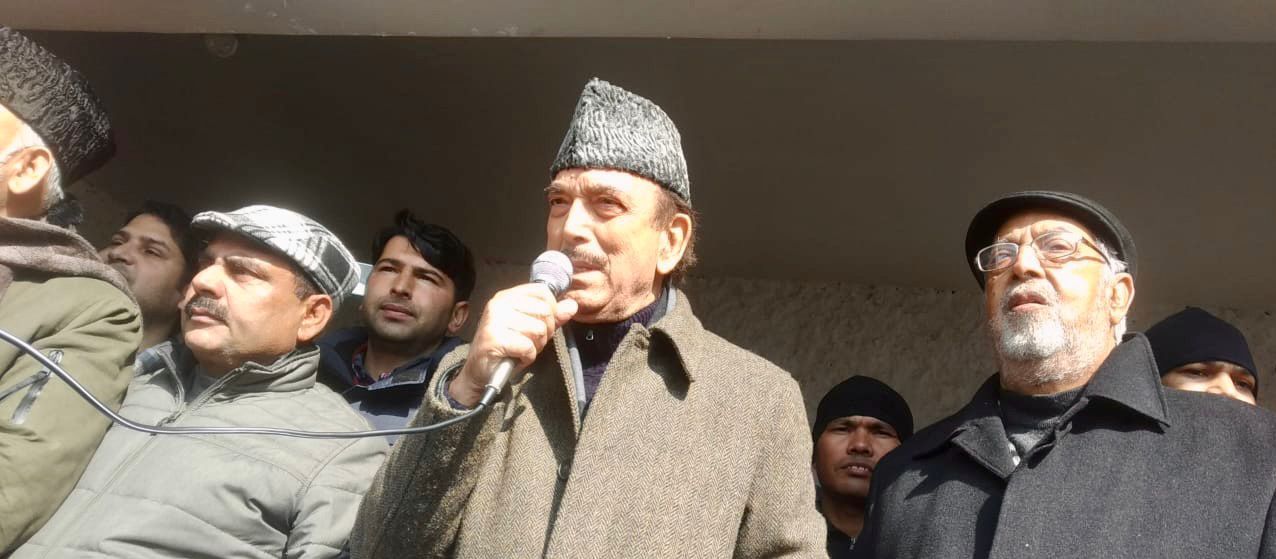 Srinagar, Jul 14: Democratic Progressive Azad Party chief Gulam Nabi Azad on Friday said attacks on non-locals will stop only when entire Jammu and Kashmir will condemn such incidents.
His statement comes a day after three workers from Bihar were attacked by militants in Shopian village.
"If the people of Jammu and Kashmir begin condemning these acts, similar incidents can be prevented in the future. This condemnation should come from the people themselves, not just the political parties of Jammu and Kashmir," he said while talking to media at Srinagar's party headquarters.
Azad said he was deeply pained to see workers who come to eke out their living and support Jammu and Kashmir being targeted.
"I am deeply pained that migrant workers who come to Kashmir for many years to earn a living and support the people of Jammu and Kashmir are being attacked with the intent to harm or kill them."
"People of Jammu and Kashmir should condemn this act and not just political leaders," he added.
He said that like people from Jammu and Kashmir travel to other places, similarly people from other states also come here.
"If someone were to attack them, how would we feel?" he asked.