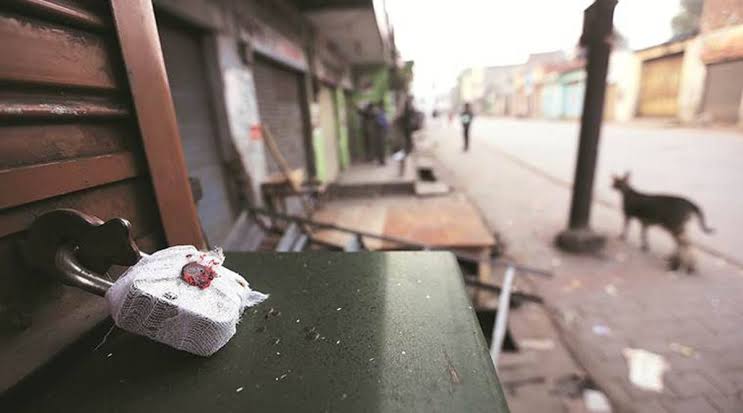 SRINAGAR: Two Islamic seminaries in Jammu and Kashmir's Kishtwar district were sealed and taken over by the administration for alleged illegal financial transactions, NDTV reported officials saying.
The affected schools, named Madrasa Taleem ul Quran and Madrasa Asraful Aloom, catered to over 100 students, all of whom came from underprivileged backgrounds and received free education, food, and accommodation.
These schools are allegedly associated with the Maulana Ali Mia Nadwi Educational Charitable Trust in Jammu, which is currently under scrutiny for violating the Foreign Contribution Regulation Act (FCRA).
Devansh Yadav, the District Magistrate of Kishtwar, clarified that the closure was a result of the ongoing investigation into FCRA violations by the trust. He, while speaking to NDTV stated, "Both these schools are connected to a trust that is accused of violations. This is part of a detailed investigation."
Yadav assured that the students affected by the closure would have two options going forward. They could either enroll in government-run schools or choose to continue their religious education.
"There will be two options. First, they will be allowed to seek education elsewhere. Alternatively, we can assign a government-appointed teacher to oversee the daily operations and take control of the financial aspects of the school," explained Yadav.
Jammu and Kashmir is home to numerous madrasas that provide religious education and support to thousands of children, particularly those from impoverished families. These institutions primarily rely on public donations. This incident marks the first time that a madrasa in Jammu and Kashmir has been implicated in alleged illegal financial transactions.
However, the management of both madrasas denies any affiliation with the trust currently facing FCRA violation charges. A spokesperson for the madrasas urged the authorities to listen to their side of the story, emphasizing, "We have no connection to any trust. We have never heard of such a trust or received any funds from it." They stated that they received an order from the deputy commissioner, instructing them that their madrasas were being operated by a trust and that the buildings were being sealed and taken over by the government.
The madrasa management emphasised that the government's actions would have a negative impact on the education of the disadvantaged children enrolled in their schools. (NDTV)