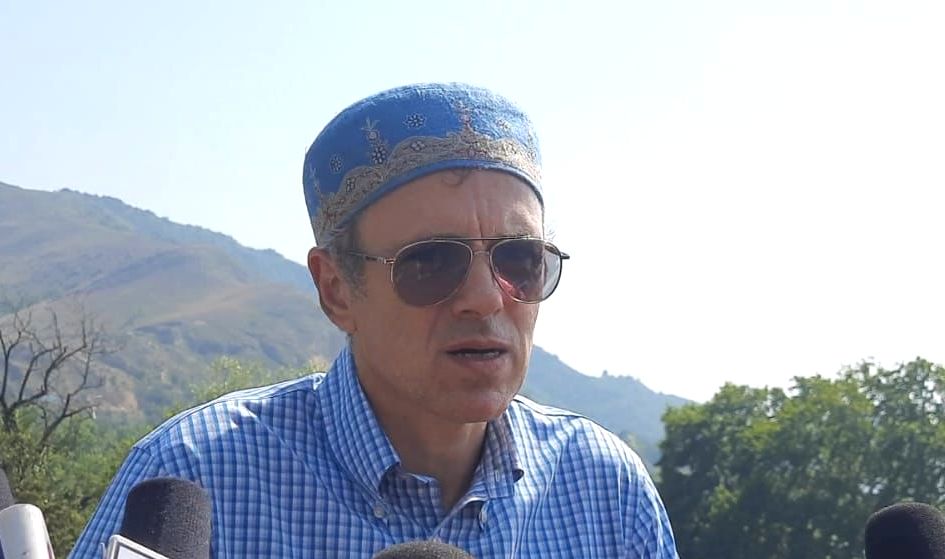 Srinagar, July 03: National Conference (NC) vice-president and former J&K chief minister Omar Abdullah on Tuesday said that there is no expectation that the rights that were snatched from the people on 5 August 2019, will be restored under the BJP rule.
Omar, while talking to the reporters said that "We have been saying from day one that whatever has been snatched from us, we have no expectations that it will be restored by the incumbent government. We want our rights back through legal procedure, we hope that the hearing in this regard in the Supreme Court will be held frequently."
Reacting to a query he said that the efforts were always on to spilt the opposition parties everywhere like Madhya Pradesh, Rajasthan, Karnataka and even the J&K parties have been split and new parties were created.
On being asked about Shah Faesal withdrawing plea challenging Article 370, Omar said that he has the right to do whatever he wants, he can take away the plea, as he was not forced to file a plea and nobody has forced him to withdraw it.
Reply to a question about opposition unity at the national level, he said that strength of opposition can be decided only in elections.
However, he said that the BJP has decided not to conduct assembly polls here as the party knows that it won't be able to even bag 10 seats.
He added that election is the democratic right, but the BJP is in no mood to hold it given the apprehensions of losing the polls. kno