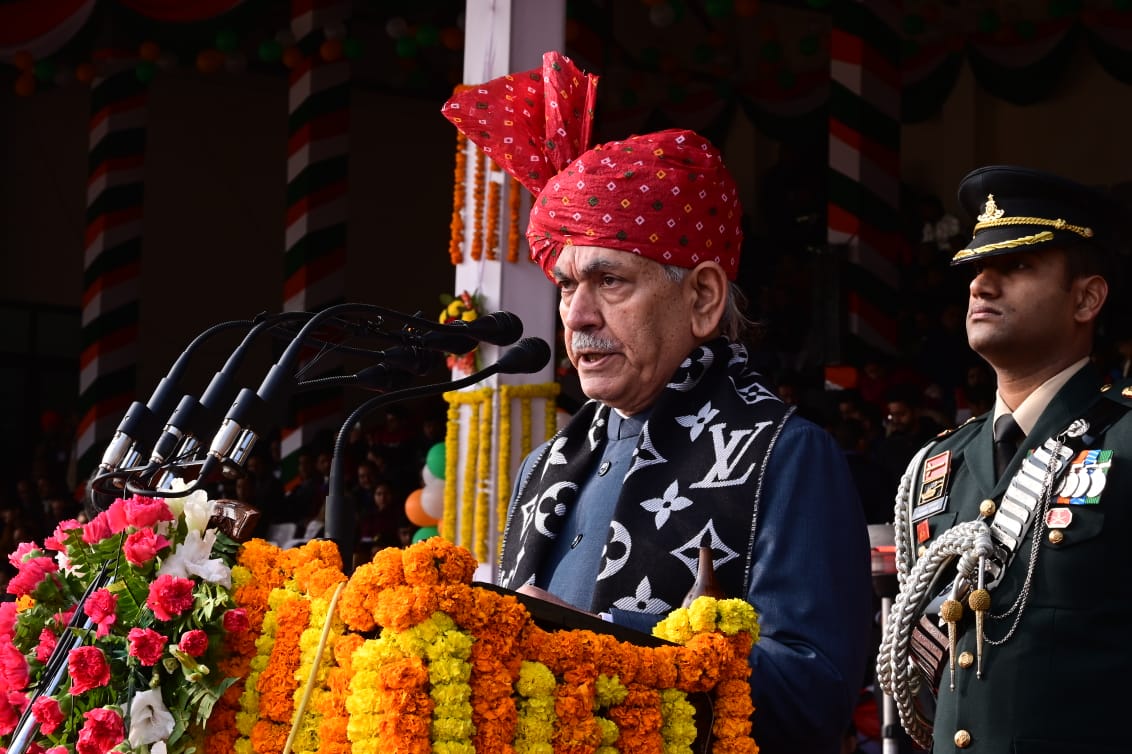 SRINAGAR:  JK Lieutenant Governor Manoj Sinha on Friday inaugurated a digital movie theatre in Kishtwar which he said was happening after three decades.
The Lt Governor congratulated the people of Kishtwar, the district administration and all stakeholders on the return of the movie culture to the district.
"J&K is witnessing a new era of peace and development in Amrit Kaal and the launch of a movie theatre after almost three decades in picturesque Kishtwar is a symbol of aspirational society," the Lt Governor said.
Art and Creativity transcend all boundaries and bring people closer. Cinema is not just a medium of entertainment, but it is also an integral part of the culture, society and a reflection of change happening around us, he observed.
Kishtwar has immense potential for film tourism. This movie theater and infotainment center for children will be an important step to harness the potential of local talent, the Lt Governor added.
"Significant steps like Film policy, the opening of cinema halls in the districts have created a vibrant film ecosystem in the UT. Today, Jammu Kashmir has become the most preferred destination for filmmakers and more than 300 movies and web series were filmed last year. This is also providing huge opportunities to the local youth," he said.
The Lt Governor said, in the month of July, three more cinema halls will be opened. These cinema halls will also become the center of information and exchange of ideas for the youth, he added.
The aspiration of youth is our biggest strength in developing progressive and inclusive Jammu Kashmir. We are fully committed to provide all the resources for their holistic growth and development, the Lt Governor further said.
The Lt Governor urged the people of Jammu Kashmir to actively contribute in the successful conduct of the Amarnath Yatra, starting from 1st July, and make it as successful as the G20 summit.
The innovative edu-infotainment digital movie theatre at TRC Kishtwar is the collaborative effort of District Administration Kishtwar, Kishtwar Development Authority and Picture Time to address the public demand and provide facilities of recreation to the people.