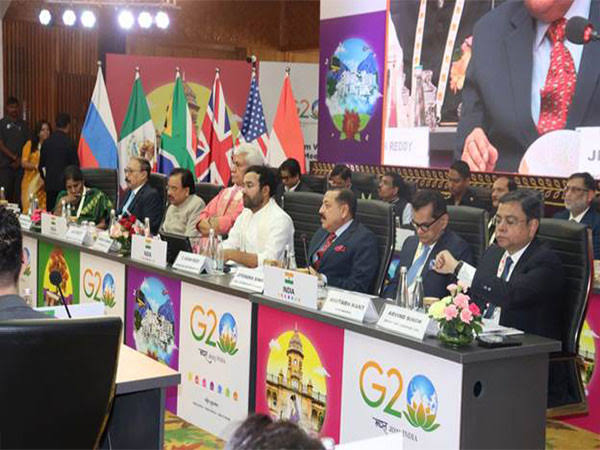 Srinagar, May 23: Union Tourism Minister G Kishan Reddy Tuesday said G-20 event in Jammu & Kashmir will help to increase the employment avenues and also take the Union Territory's GDP from tourism to 15 per cent this year.
Talking to the reporters on the sidelines of the function here at SKICC, Reddy, said that under India's presidency, 250 G-2o meetings are slated to be held in 56 capital cities of the states while Jammu & Kashmir's Srinagar—a picturesque place was one among them.
He added that the additional precautions were taken in Srinagar as after a long gap such an event is taking place here and different incidents occurred here, but the atmosphere is good.
The Union Minister further stated that like other parts of the country, the people in Jammu & Kashmir too want the development, employment generation like other parts, thereby under the vision of Prime Minister Narendra Modi, the Union Territory is being taken on the path of progress and development.
About the G-20 meeting in Srinagar, he said that such an event would help in increasing the employment generation. "The tourism has contributed seven per cent of the GDP last year in J&K, and the event will help to take the GDP to 15 per cent this year and assist in increasing the employment generation," he said.
Moreover, Reddy while addressing a side event on the theme ''Promoting Incredible India through Film Tourism' on the sidelines of the 3rd Tourism Working Group Meeting, said, tourism has the greatest ability to generate overall employment especially among the vulnerable communities. "Film production can have a lasting impact on travel destinations as the cinematic exposure to a destination transforms the place into a tourist destination," he said.
Reddy impressed upon the states and UTs to have formal policies for the promotion of film tourism. Wherever there is an existing policy, the same may be strengthened to pave way for film production, Reddy added.