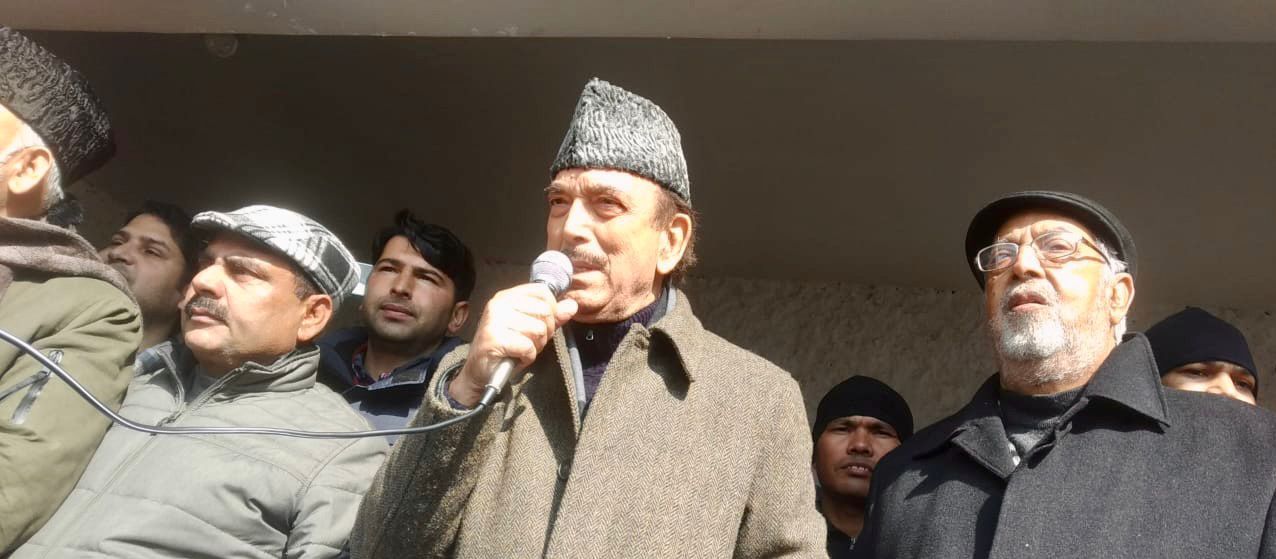 Kahara, May 20: Chairman Democratic Progressive Azad Party (DPAP) Ghulam Nabi Azad on Saturday said that elections are the panacea for all ills of Jammu and Kashmir as people have been suffering for so many years.
"People of Jammu and Kashmir have been suffering from last so many years since 2017 with no elected representative who would have redressed all local issues. So elections are the panacea to all ills," Azad said addressing party workers here in Doda District.
He affirmed that all political parties have been stressing on holding elections in Jammu and Kashmir but no progress has been made in this regard so far.
Emphasising that unemployment has surged, inflation has risen, the development of infrastructure has hit a roadblock, and doctors and teachers are missing in their respective places of posting, Azad said that the elected representatives are seen nowhere as the delimitation process has made them irrelevant.
"People hardly know about their elected representatives because of the delimitation process in place with constituencies not clear to voters," Azad said.
Stressing unity among communities, the former chief minister said that perfect harmony among all members augurs well for a healthy and peaceful society.
"I have selected Khara block to start my meetings at panchayat level and DPAP leadership will travel to each and every part of Jammu and Kashmir to listen to grievances and issues concerning people," assured the former chief minister.
Those present on the occasion include Vice Chairman DPAP G.M. Saroori, General Secretary Abdul Majeed Wani, Central Working Member Mohd Aalam Goni, Retired IG Zonal president DPAP Prithive Raj Manhas, District president DPAP Mohd Asif Gattu, General Secretary DPAP Farooq Ahmed Sheekari and Sadaam Azad