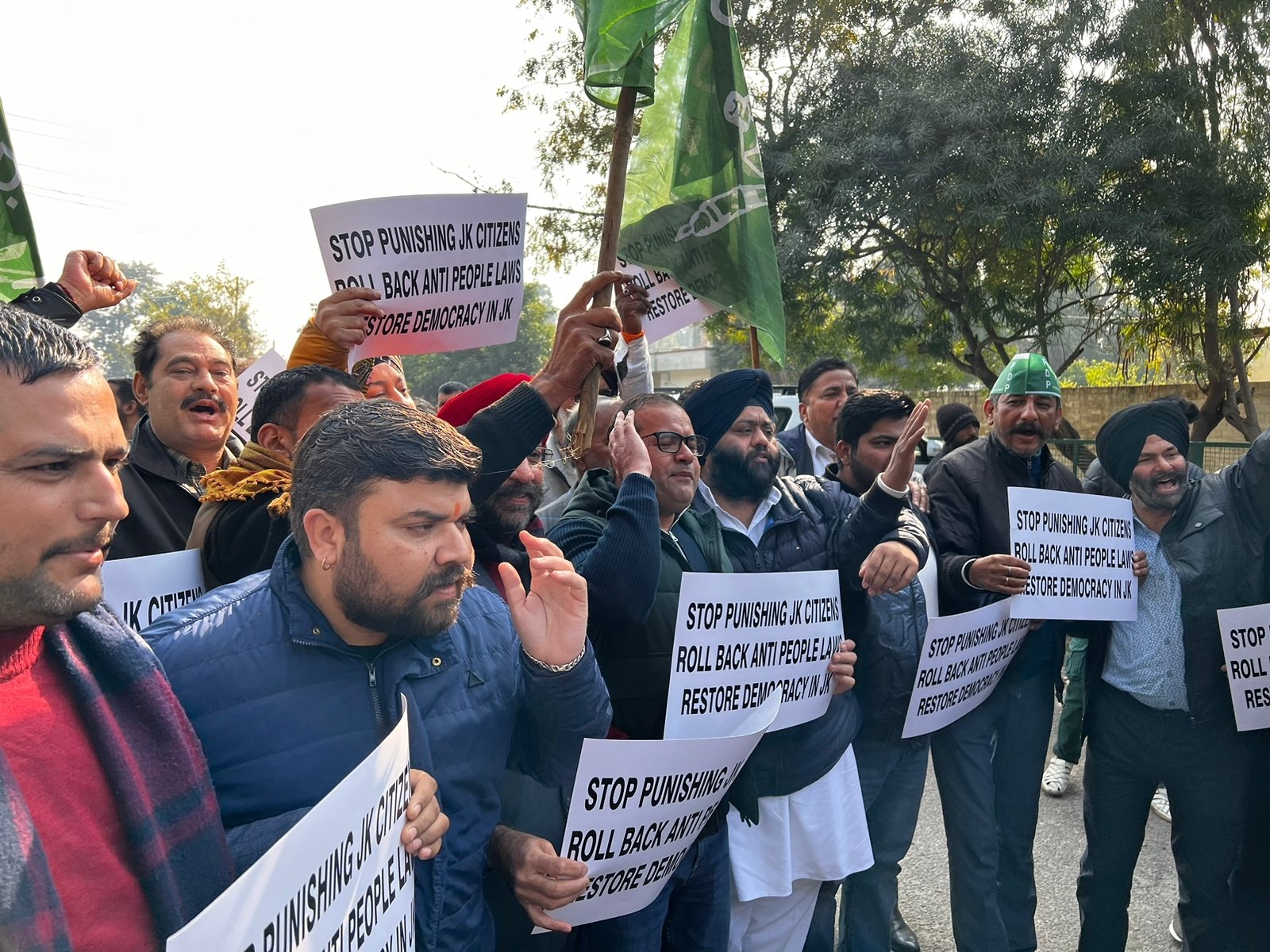 Srinagar, Jan 16: The Peoples Democratic party (PDP) Monday hold a protest against the government circular about anti encroachment drive on state land, roshni land, pasture land outside party office jammu Gandhi Nagar.
The PDP in it's statement said that the on the occasion parwaiz wafa youth secretary has voiced deep concern over the government's move of divesting the people of the land registered under various titles in revenue records across Jammu and Kashmir.
It said that the administration is totally blind towards the destruction of the livelihood of the rural poor. "Is this beginning of the process of "Acche din"? the administration is conducting false propaganda that the land is being acquired for development purposes but the facts are contrary to its claims," it added
The PDP said that ut is rather unfortunate that the government has mobilized all its machinery to dispossess the poor and excluded of the land registered as Kahchairi, Shamilat and so on. The people who are living off this land have found themselves in a bind after the government's recent order, it added.