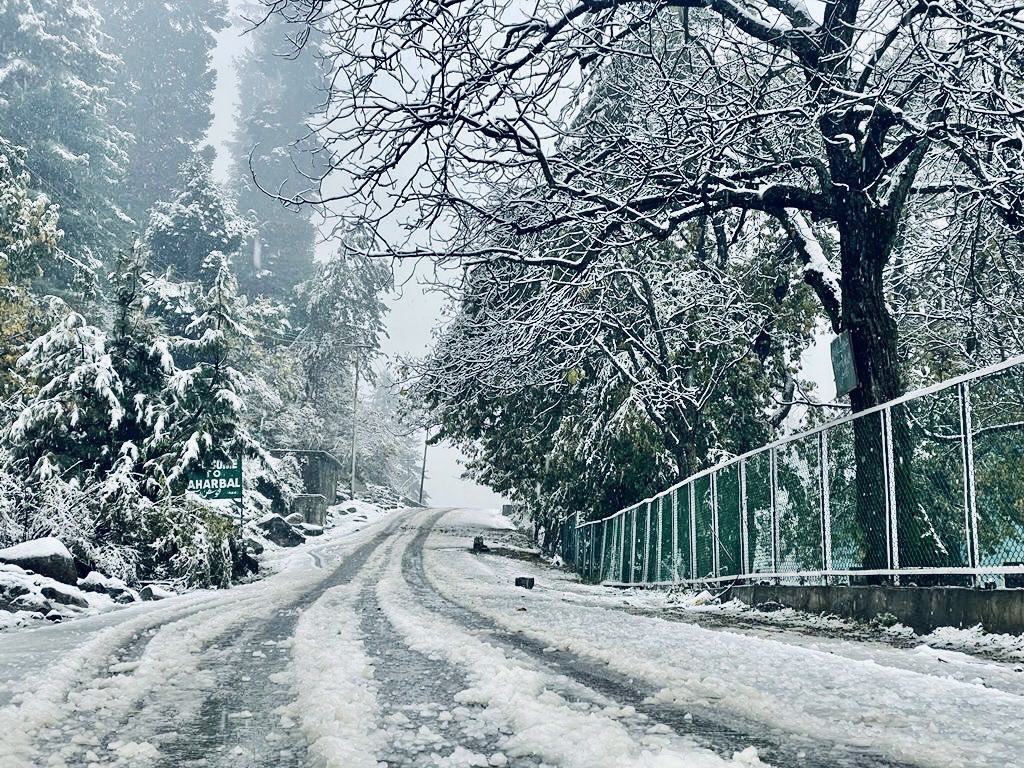 Srinagar, Jan 13: Srinagar, the summer capital of Jammu and Kashmir received first snowfall of the season while the other parts of the Valley including higher reaches as well as plains also experienced fresh snowfall on Friday leading to the suspension of flight operations to and from Srinagar International Airport.
Director Srinagar International Airport, Kuldeep Singh said that a total of 66 flight operations including 33 departures and 33 arrivals were cancelled due to continuous snowfall and low visibility.
He added that only four flight operations including AirAsia I5 709/710, GoFirst G8 259/260, Indigo 6E 6022/6163 and Indigo 6E 2981/2982 could operate today following which all the flight operations scheduled for a day were cancelled due to low visibility.
He said that the decision about tomorrow's flight operations will be taken accordingly.
Most parts of the Valley including Srinagar recorded fresh snowfall today, the officials in the Meteorological department said, adding that the weather would remain mainly dry across Jammu and Kashmir from January 14-January 18 following which back to back Western Disturbances would affect J&K again from January 19.
"The weather would remain mostly cloudy from Jan 19 while there is a possibility of light to moderate snowfall at most parts of Kashmir on January 23," Deputy Director MeT, Dr Mukhtar Ahmad informed.
The MeT officials said that Srinagar received a snowfall of 7 cm till 6:30 PM while Pahalgam and Gulmarg received a snowfall of 29.7 cm and 15 cm respectively. A snowfall of 25 cm was recorded at Qazigund while Kupwara recorded 0.5 cm snow till 6:30 PM today.
Moreover, the inclement weather conditions also affected the electricity at some places including South and central Kashmir areas.
"There are some outages but during the ongoing snowfall, there has been no major outage anywhere. We have already pressed our men and machinery into the services and the electricity at these places are being restored in a short span of time," Chief Engineer, Kashmir Power Distribution Corporation Limited (KPDCL), Javed Yousuf Dar said.
Furthermore, Srinagar-Jammu highway remained closed for vehicular movement today following the slippery condition of road after fresh snowfall. "Traffic movement has been stopped on Jammu-Srinagar NHW from both ends in view of continuous snowing in Nowgam Banihal Sector, which lead to the intermittent shooting stones and mudslide at Mehar Ramban."
Officials said that the men and machinery have already been pressed into service to clear the road.
The other major roads including Srinagar-Leh and Mughal Road continued to remain closed today.
Besides, train services also remained suspended today. kno