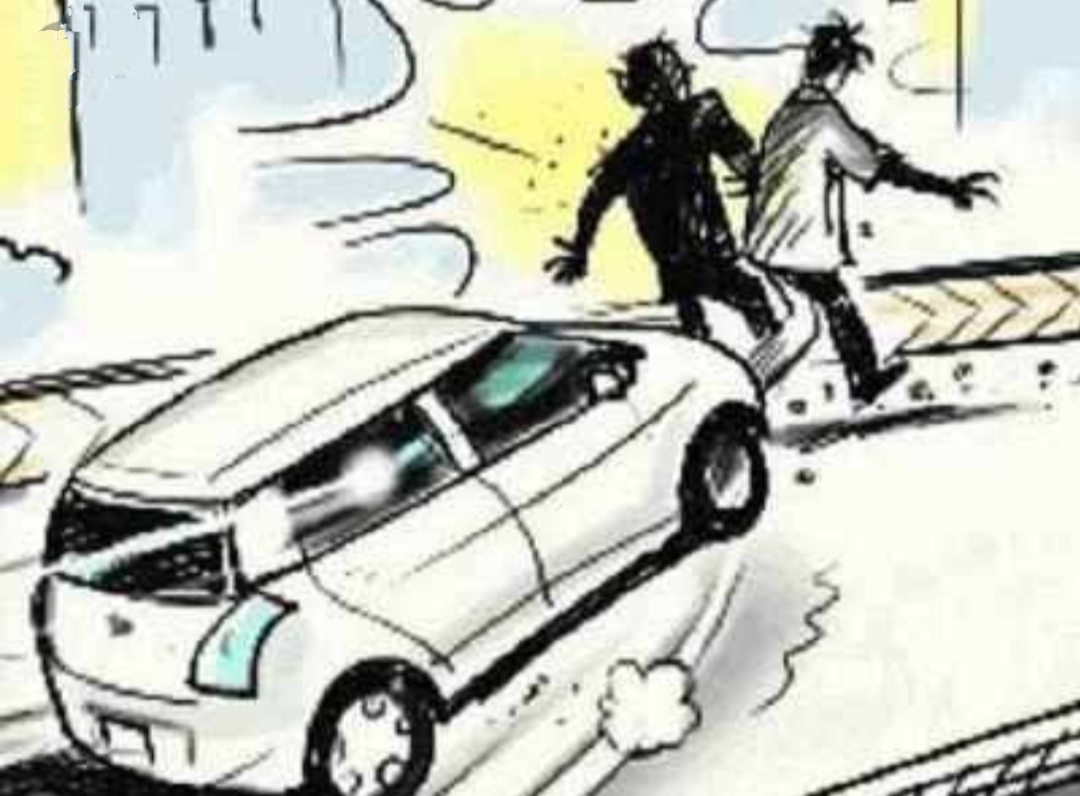 Jammu, Jan 8: A man and his wife along with their minor daughter from Doda district were traced by police from Haryana, over two weeks after the trio was thought to be dead in a tragic accident in the mountainous district, police said.
Initial reports received by police had suggested that an Alto car (JK06A-6311) skidded off the road and rolled down into fast moving Chenab River on Doda- Kishtwar road (Gadhso) near Pul Doda, opposite stone crusher Ghat, on December 20.
A police officer said that he along with other members of the police team grew suspicious after Aadhaar cards were found but no recovery of any person (dead or alive) or luggage. Authorities had pressed boats of SDRF in the rescue operation.
The police officer said with the use of a recovery vehicle (crane) the accidental vehicle was retrieved from Chenab River.
"Alongside the investigation, the search was continued in Chenab River with boats of SDRF. As per evidence it was presumed that on 20-12-2022, Manjeet Singh (31), his Wife Sonia Devi and 6-year-old daughter were travelling in the car from Bhaderwah to Jammu. However, none of them was traced out dead or alive."
The rescue operation saw SSP Doda Abdul Qayoom and other officers remaining at the spot for the entire day and finding purported inmates.
He said other aspects including financial condition etc of the family were enquired into and during the investigation it transpired that Manjeet Singh had taken a large amount of loan (approx. Rs 30 Lac) to establish his business from different banks and Private lenders.
"Moreover, the financial condition of Manjeet Singh was also not good and thus with the usage of CCTV footages, technical team of cyber cell Doda was also put to the task and after getting technical lead, SSP Doda constituted of team led by IC PP Bhalla PSI Ankush Kumar Sharma under the supervision of SHO Bhaderwah Inspector Jatinder Singh to search the missing person in Punjab/Haryana and after hectic efforts with the help of Haryana Police trio were located and found alive in village Abhaypura, Phase-1, Panchukala, Haryana." They have brought back within 24 hours, he said. "Further investigation into the matter is going on. Proceedings under relevant sections shall be followed." gns