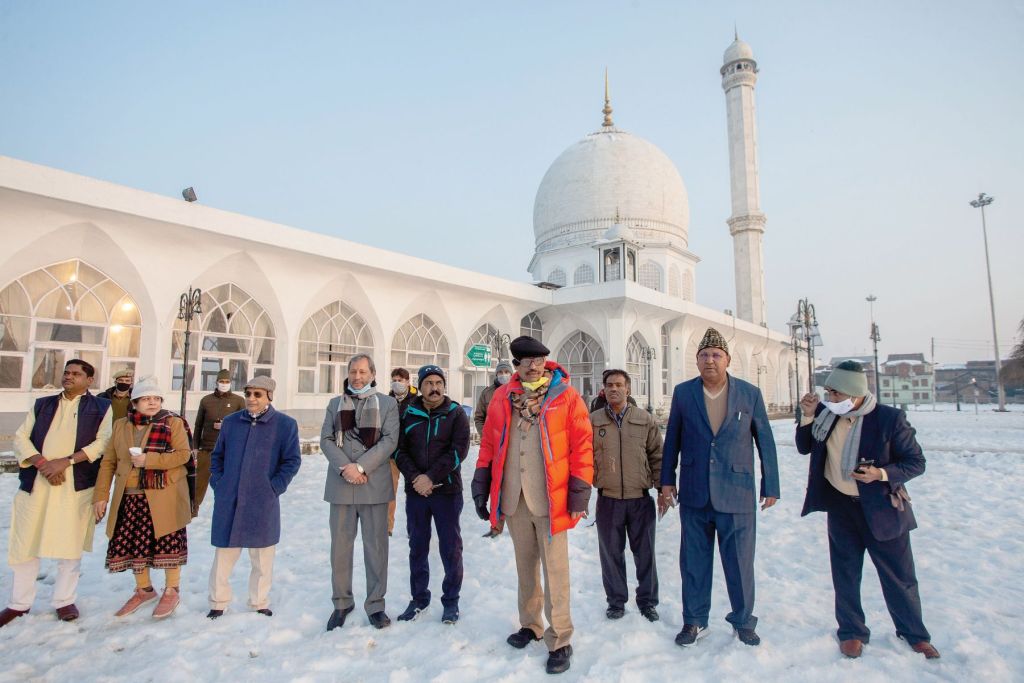 Srinagar, Oct 12: The third Phase of the central government's Public Outreach Programme in Jammu and Kashmir has begun while 70 union ministers are all set to visit the Union Territory to review the ground situation.
Officials privy to the development said that the central government has started the third phase of Public Outreach Programme and has sent a couple of Union Ministers here to assess the ground level development scenario.
Today, Union Minister of State for Commerce and Industries Anupriya Singh Patel visited Ganderbal district while Union Minister of State for Finance, Pankaj Chaudhary chaired a meeting with business and industry stakeholders here at Banquet Hall.
Yesterday, Union Minister of State for Fisheries, Animal Husbandry and Dairying, Dr. Sanjeev Kumar Balyan visited District Shopian.
They said under the third phase, 70 ministers visiting J&K will review the implementation of various government schemes on the ground with an aim to take the development scenario to new heights under the able guidance of Narendra Modi. kno