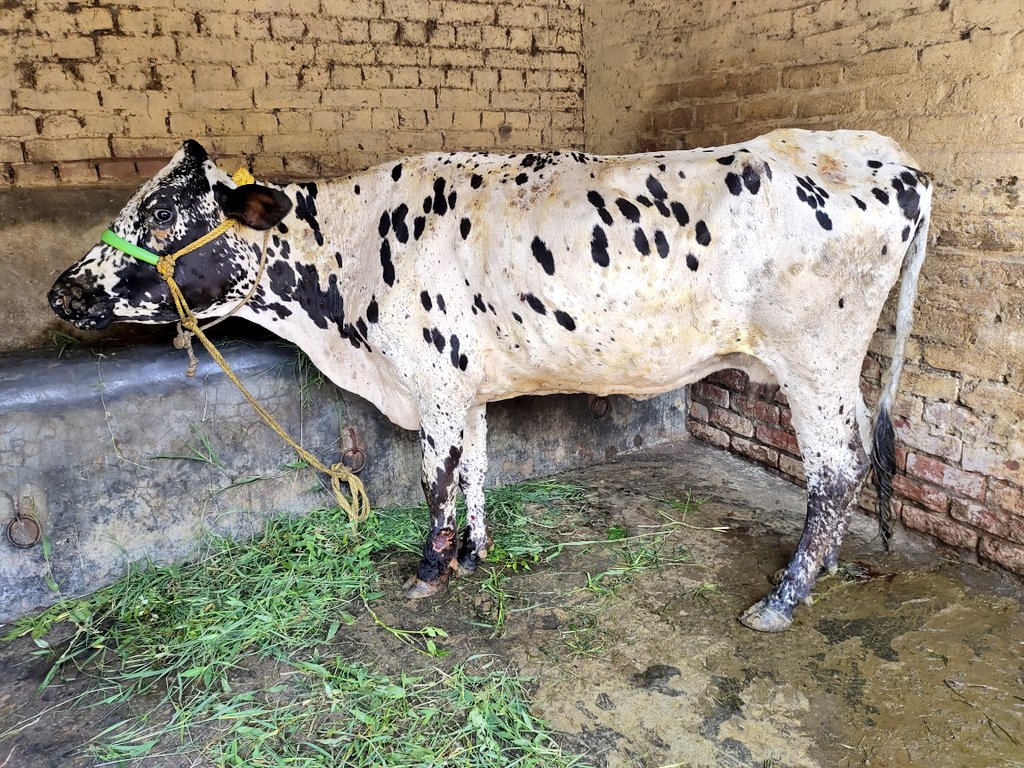 Kupwara, Oct 08: Lumpy Skin Disease (LSD) is rapidly affecting north Kashmir's Kupwara with more than 1500 infected in the district.
Details collected suggests that above hundred cattle have so far died due to the disease while more than 1500 are infected. Also, about 4000 have been vaccinated.
Lumpy skin disease is a viral disease that affects cattle. It is transmitted by blood-feeding insects, such as certain species of flies and mosquitoes, or ticks.
It has been learnt that a forest belt nearby to Gulgam area in the district has turned the hotspot of the disease as the dead animals affected by the disease are being dumped there. There is a stench for about one kilometer while people are not able to walk from there, they said, adding that the authorities should take measures so that it cannot spread further.
Meanwhile, locals said that the outbreak has triggered devastating losses for cattle farmers since the disease not only results in deaths but also lead to decreased milk production. "If the authorities concerned do not take immediate steps, a large number of cattle may be killed by the disease," Abdul Rasheed,  a local said, adding that the the concerned department should pay special attention to the matter.
An official said that the situation in Karnah is under control because of the vaccination process. "So far most of cases have been reported in Karnah area where the department has sent multiple teams already and they are working hard to prevent the disease futher among cattles," he said, adding that they have already issued advisories to farmers related to prevention and care of infected animals.
Giving details, he said that around 70 cattles have died so far across the district while atleast a thousand has been affected. "Around 40 thousands of animal have been vaccinated," he said.
The official advised farmers to dig at least 10 feet deep pits for burying carcasses of animals that died due to the disease following which fogging and spraying of particular disinfectants and proper sanitisation should be done.
Earlier, the Directorate of Extension S.K. University of Agricultural Sciences and Technology of Kashmir, Shalimar issued advisory against disease and appealed people to remain cautious.
"Since the disease can spread through vector bites, insect breeding places like stagnant water, and manure pits need to be properly managed," it said, adding that observe the animals for common symptoms of the disease like high fever, nodules on the skin, mucous membranes, anorexia/off feed, emaciation, drop in milk yield, enlarged lymph nodes, oedema of the skin, salivation, ocular and nasal discharge, conjunctivitis.
The SKUAST also advised people that if any or all of the above symptoms are noticed, immediately isolate the animal as the disease may spread to other animals through vector bites like mosquitoes, flies, ticks besides contact with infected material like nodules, saliva, blood, ocular/nasal discharge and call for veterinary assistance for vaccination and treatment.kno